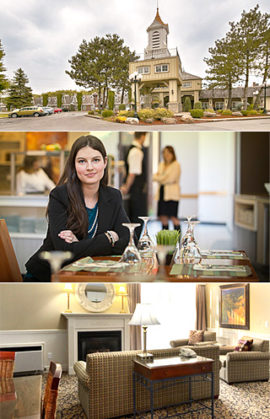 Hotel Rooms Filling Up for Plowing Match
July 27, 2015
Cornwall Ontario – If you are looking to attend IPM 2015, you may not want to wait too long to book your hotel room.
Hotels in Cornwall have put aside a block of rooms for the event, which is scheduled to take place September 22-26.
"Cornwall is an excellent choice for a place to stay while you attend IPM 2015," says Linda Wilson, Executive Director of Cornwall and the Counties Tourism. "Shopping and restaurants are just minutes away, and a coupon book with over $800 in savings has been developed to encourage people to spend some time exploring the region."
A shuttle service will be in place to take people to the Plowing Match in the morning, and return to Cornwall hotels at the end of the day.  The free service will allow people to avoid the hassles of driving and parking at the event, which is expected to draw upwards of 15,000 people per day.
The shuttle service will be available on a first-come, first served basis via a sign up sheet at selected hotels.
There are several excellent accommodation choices in Cornwall, ranging from well known brand names like Best Western, Comfort Inn and Ramada, to small inns like Chesley's Inn, the oldest operating inn in Ontario.  Many hotels offer valued added benefits such as free WiFi and breakfast.
Then there is also the NAV CENTRE, a large complex that also includes an onsite fitness centre, spa, pub and restaurant.
Dozens of rooms have been booked already, including rooms set aside for event judges, exhibitors and – of course – attendees.
"There is something to suit any traveller's taste – and budget," says Ms. Wilson. "Our hotel and motel owners are excited about the Plowing Match and are looking forward to welcoming guests to Cornwall."
Accommodations 
A variation of price and services abound in our many hotels, motels and inns.
About the International Plowing Match & Rural Expo
The International Plowing Match and Rural Expo is a premier five-day event promoting agricultural and rural lifestyles. Each year, over the five days, more than 75,000 people attend to view education and commercial exhibits, and at the same time enjoy live music and local food vendors. The 2015 IPM will be held in Finch from September 22-26, from 8:30am – 5:00pm daily.
More info can be found online: