Welcome to Canada – Welcome to Cornwall!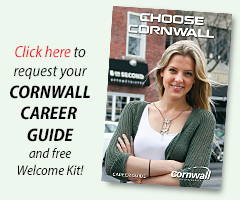 Starting over in a new city can be a challenge, especially if you are coming from another country and another culture.
Fortunately, Cornwall is modern city with many amenities, and the people who live here are very welcoming and friendly. We have created an immigration website at ImmigrationCornwall.ca with an abundance of information about living and working in Cornwall, along with links to a variety of organizations that can help you.
You can also request a free Welcome Kit, which includes a guide to municipal programs/services, a Career Guide, magazines and much more! The Welcome Kit is a perfect introduction to getting settled in Cornwall. You can request a free kit via our Request Info page.
Regional Immigration Pilot
The City of Cornwall is part of a two-year pilot regional immigration pilot project that will be of interest to people looking to become permanent residents. If you qualify for any of the OINP Employer Job Offer streams and your full-time job offer is from an employer located within the eligible region for Cornwall, then you may qualify for the pilot. The pilot is part of the Ontario Immigrant Nominee Program, which allows foreign workers, international students and others with the right skills, experience and education to apply for a nomination for permanent residence in Ontario. You can learn more via the following info sheet:
Getting a Job
Employment Opportunities are posted to this website as they become known or available. Check often and bookmark the site!
More Help
Newcomer Employment & Welcome Services is a valuable resource for newcomers, offering a variety of settlement services and advice.
The 5EO Local Immigration Partnership works with immigrants, community agencies and local businesses to promote a welcoming atmosphere for newcomers.
Starting a Business
Many newcomers have the drive and experience to become successful entrepreneurs. If you are interested in starting a small business, you will want to stop by the Cornwall Business Enterprise Centre. The CBEC staff offer free consultations and can assist you through the process of registering your new business.