Insider Tips for Great Interviews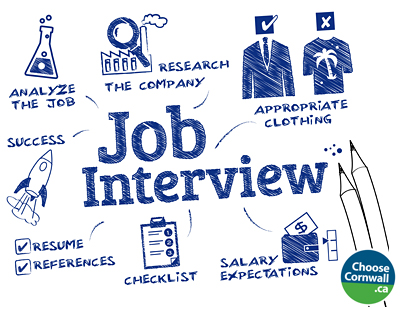 It seems like there are as many ways to apply for a job as there are jobs. The end goal, however, remains the same. Follow these tips to give yourself the best shot at getting noticed, and how to excel once you get that interview.
How long should a resumé be?
If you're applying for a general labour position, logistics position, or a production position, a 1-2 page resumé is fine
For technical, management or leadership positions, the resumé can be longer (2-3 pages)
Be sure to include job history, including dates, education and other transferrable skills
How important is a cover letter?
A cover letter is a must when applying for any management or leadership position
It is preferable for a technical position and nice to have but not necessary for an entry level position
What is an employer really looking for from an employee?
Enthusiasm
Positive attitude
Capable and willing to learn
Transferrable skills and/or experience
 Someone looking for a career not a job
What are the most common mistakes applicants make?
Incomplete or incorrect resumés (lying on resumé, omitting education, gaps in employment history, etc.)
Being a no-show or late to the interview. (Especially if you don't call to let the interviewer know!)
Excessive phone calls, emails to the recruiter (multiple times per day/week)
Giving an answer to a question that is clearly memorized from a textbook as opposed to expressing your own thoughts
Providing inappropriate references, incomplete contact information and not contacting the references prior to giving their names
 Avoiding answering the question or outright lying during the interview
What should I do to prepare for an interview?
Research the job and learn as much as you can about the company
Visit corporate website
Learn how to perform well during interviews (free courses are available locally)
Prepare for questions on how your skills match the job, and have answers ready to go for questions relating to your experience
Arrive a few minutes early
Dress in clean and presentable attire
Where do I find available jobs?
Most jobs are posted online
Visit local recruitment websites (ChooseCornwall Job Board, local media, career pages, etc.)
Visit the career sections on the corporate websites of local employers
Visit general recruitment websites such as Indeed and JobBank.gc.ca
Speak with local employment agencies (JobZone, GIAG, etc.)
I don't think I have the right skills for the job. Should I still apply?
Absolutely! It never hurts to apply. The company may be hiring for fit, not for skills or experience
Most companies are willing to train
You may fit a role that is not advertised
Final Thoughts/Advice:
Be prepared
Be able to sell yourself for the job you want
Communicate with confidence and most importantly, be honest!
Available Jobs in Cornwall
There are an estimated 500 available jobs in Cornwall, ranging from entry level to senior management positions. Current job postings can be viewed on the ChooseCornwall.ca Job Board.
Additional Resources
Click on the following links for additional help for job seekers:
About this Article
We reached out to Nicole Bissonnette and Dawn Jerome from Biscuits Leclerc in Cornwall to help local job seekers for an article in Cornwall Living magazine. The two seasoned HR professionals provided the above answers to frequently asked questions about performing well in interviews. You can download the original article for future reference: