Applications Open for New Ontario Small Business Support Grant
February 9, 2022
Cornwall Ontario – Applications are open for the new Ontario Small Business Support Grant, which helps small businesses that were required to close indoor services under the Province's modified Step Two restrictions.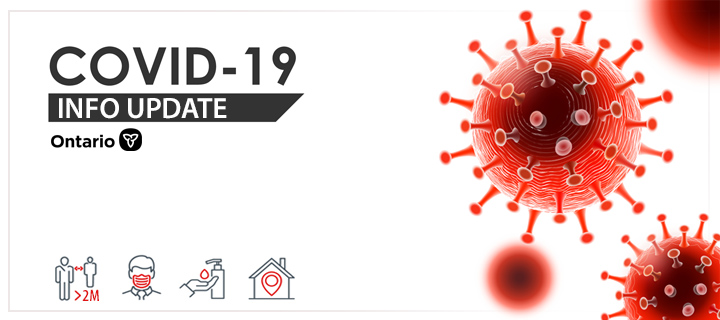 Starting at $10,000 for all eligible businesses, the grant provides businesses with funding to help cover decreased revenue expected as a result of the Provincewide restrictions.
The business must demonstrate they experienced a revenue decline of at least 20 per cent, must have closed indoor operation as a result of the modified Step Two restrictions, and began operating prior to 2022. Businesses must also not have received the Ontario Tourism and Travel Small business Support Grant or Ontario Business Support Grant.
Businesses will be able to use the support in whatever way makes the most sense for them. For example, some businesses could use the support to pay employee wages, while others may need support maintaining their inventory.
Application Info
Newly established and newly eligible small businesses will need to apply through the application portal.
The Ontario Small Business Relief Grant Application Guide provides additional information about applying for the grant.
Eligibility
To receive the grant, a eligible small business must:
Have been required to close due to public health orders that took effect 12:01 a.m. on January 5, 2022
Have 99 or fewer employees as of December 31, 2021
Be an active business as of January 14, 2022
Additional assistance on the above and other support programs is available from the Cornwall Business Enterprise Centre.
About the Cornwall Business Enterprise Centre
The Cornwall Business Enterprise Centre helps small business owners and entrepreneurs succeed in Cornwall, Stormont, Dundas, Glengarry & Akwesasne by offering information, tools and support during the start-up and growth stages of business operation. This includes administration of the Summer Company and Starter Company PLUS programs.
The Cornwall Business Enterprise Centre is operated by Cornwall Economic Development and funded in part by the Government of Ontario through the Ontario Ministry of Economic Development Job Creation and Trade.
The Cornwall Business Enterprise Centre is located at 100 Water Street East (Cornwall Civic Complex) and can be contacted by phone at 613-930-2787 x2276 or online at: