Ark's Harvest Lands in Cornwall
November 19, 2023
Cornwall Ontario – Ark's Harvest has landed in Cornwall, offering fresh produce to city residents.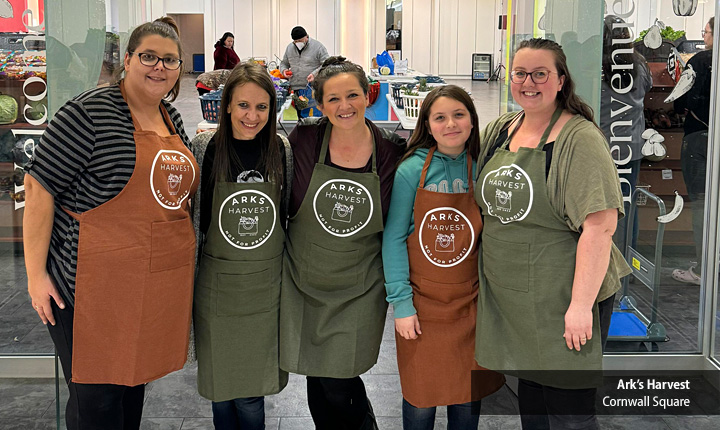 Arks Harvest is a not-for-profit food-sharing program whose goal is to create a sustainable program that offers affordable food for everyone. The organization opened its store at the Cornwall Square this weekend.
"Your wallet size should  not dictate the quality of the food you eat," says Alishia Jivraj-Davy, Vice-President with Ark's Harvest.  "We offer fresh vegetables and fruit and while the selection may change from week to week, you can always expect to find fresh produce at affordable prices."
Ark's Harvest started as food-share program in Vankleek Hill in June 2022.  The Cornwall Square location is the third location and will be open on Saturdays. The second location is in nearby Glen Robertson and is open on Thursdays.
Ark's Harvest works with other local businesses, community programs, and farmers to help get affordable produce into every household, regardless of income level.  People can sign up to be a member of Ark's Harvest and help direct the growth and direction of the organization (You do not need to be a member to shop).
Like any not-for-profit, its strength lies in its team of volunteers.
"We are always looking for volunteers. It is a very rewarding way to spend your time," says Ms. Jivraj-Davy.
People looking to volunteer can drop by the store on Saturday to sign-up, or can email volunteer@arksharvest.com
Ark's Harvest is located on the main level of  Cornwall Square (1 Water Street East) and is open every Saturday from 9:30 AM to 4:30 PM. You can follow Ark's Harvest online at: