Bergeron Electric Expands to Cornwall Business Park
November 27, 2019
Cornwall Ontario – There's electricity in the air!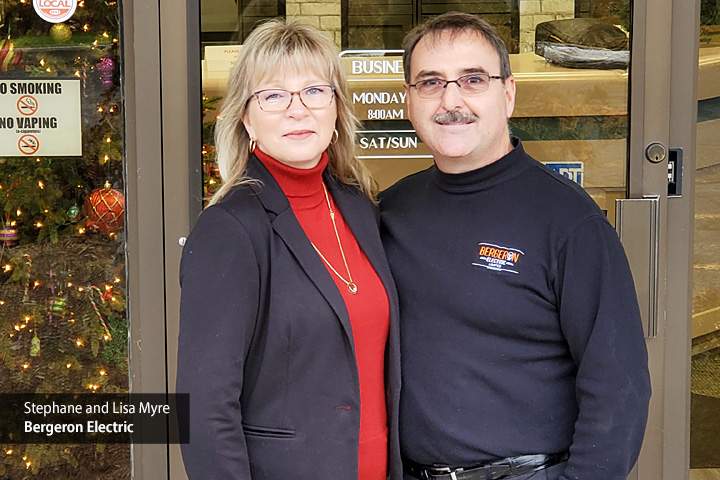 Long time business Bergeron Electric has opened their new location on Second Street East in the Cornwall Business Park. The 7,000 sf facility is double the size of the former location on   Albert Street.
"As our business has grown, so too has our need for space," says Stephane Myre, who has purchased the business with his wife Lisa. "The new space allows us to be more efficient."
The new building offers modern offices, a workshop, parking for 65 vehicles and a picnic area where the company plans to host regular BBQs with staff. The company spent three months renovating the space to meet its needs and is rebranding with a new logo.
The company began life as Bergeron & Sons in 1945. Ron Bergeron purchased the company from his father in 1980. Although the company has now changed hands, along with a new logo, the name will remain. Mr. Bergeron will remain as a mentor to the new owners.
Bergeron Electric is an electrical contracting and engineering company specializing in industrial, commercial and institutional projects. The company has experience working with international companies and offers 24 hour emergency service 7 days a week.
"We really stress good customer relationships to maintain and develop business," explains Mr. Myre.
Bergeron Electric has 37 employees and has recently welcomed professional engineer Scott McGill to their team.
Bergeron Electric is located at 3308 Second Street East and can be reached at 613–932–9205  or online at