Bridges to Better Business Moves to Virtual Platform
October 22, 2020
Cornwall Ontario – October is Small Business Month and local business organizations are partnering to host Bridges to Better Business Resilience and Pivot Workshops from October 26-30.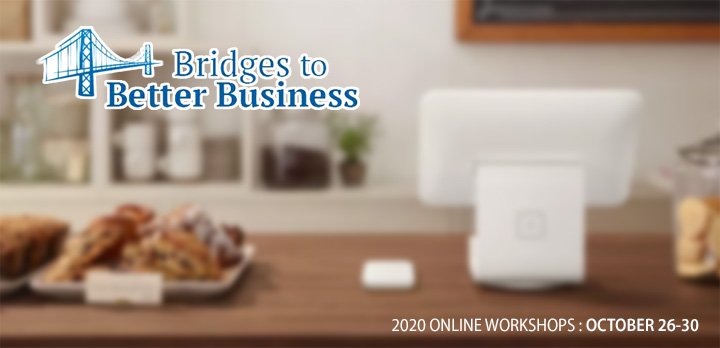 The weeklong event will feature a series of Resilience and Pivot Workshops targeted at specific business sectors – restaurants, retail and tourism. Each Resilience and Pivot Workshop will feature a  video on a particular local small business followed by a panel of small business entrepreneurs to answer questions from the audience and to provide behind the scenes experiences of how they overcame the challenges presented by the pandemic.
"These small businesses did not just conform to new regulations, but were able to innovate new and exciting ways to conduct business that will not only take them to the end of the pandemic, but will prepare them for the future," says Greg Pietersma, Executive Director of the Cornwall Chamber of Commerce.
This year, due to the COVID-19 pandemic, this event will be hosted entirely online. In addition to the workshops, two Town Halls will be held where experts in the business community will share how their organizations have worked alongside small businesses to offer resources and knowledge to help them mitigate the damage from COVID-19's impact and how to plan for the future.
"We are excited to showcase our entrepreneur's determination and ability to adapt in light of the pandemic," said Candy Pollard, business consultant at the Cornwall Business Enterprise Centre.
Registration
Bridges is free to attend and is focused on the small business sector in Cornwall, SDG and Akwesasne. The first 35 registrants on each workshop will receive a gift card, courtesy of our Breakfast Sponsor Tim Horton's. All online sessions are open now for registration at the links below. Additional information can be found at https://cornwallchamber.com/bridges-to-better-business-2020
Restaurants Resilience and Pivot Workshop
Monday, Oct 26th 2020
9:00am – 10:30am
Register Here
Townhall
Tuesday, October 27th 2020
12:00pm – 1:00pm
Register Here
Retail Resilience and Pivot Workshop
Wednesday, Oct 28th 2020
9:00am – 10:30am
Register Here
Townhall
Thursday, October 29th 2020
7:00pm – 8:00pm
Register Here
Tourism Resilience and Pivot Workshop
Friday, Oct 30th 2020
9:00am – 10:30am
Register Here
About Bridges to Better Business
The Bridges to Better Business event was created to celebrate Small Business Month by providing information about current issues, emerging best practices and to provide a networking opportunity for local business people. Bridges to Better Business is organized by the Cornwall & Area Chamber of Commerce, the Cornwall Business Enterprise Centre, and Cornwall & the Counties Community Futures Development Corporation. This unique execution of Bridges to Better Business is supported by sponsors Tim Horton's, Eastern Ontario Training Board, Mohawk Council of Akwesasne, McDonald Duncan LLP, and Business Development Bank of Canada.
2020 marks the sixth consecutive year that the Bridges event has been held in Cornwall.
You can learn more about the three organizations organizing the event below:
About the Cornwall Business Enterprise Centre
The Cornwall Business Enterprise Centre is operated by Cornwall Economic Development in partnership with the Ministry of Research & Innovation. It provides information and support to entrepreneurs during start‐up and growth stages of business operation, in addition to holding a number of seminars and workshops on timely topics.
About Cornwall and the Counties CFDC
Cornwall & The Counties Community Futures Development Corporation (CFDC) is a non-profit development agency, which delivers a wide variety of programs and services to support community economic development and small business growth in the region.
About the Chamber of Commerce
The Cornwall and Area Chamber of Commerce is the unified voice of the region's business community speaking towards growth, leadership and innovation. With direction from the elected board of directors, the Chamber looks to continuously progress the community through political advocacy, knowledge-based development and innovative opportunities.