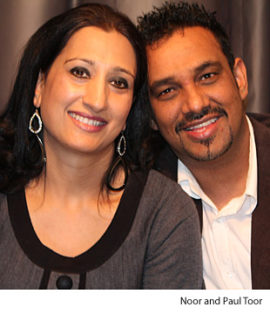 Boston Pizza to Open New Restaurant in Cornwall
October 1, 2013
Cornwall Ontario – The Harden Group will soon begin construction on a Boston Pizza restaurant at their Plaza Cornwall property on Brookdale Road. Shovels are expected to break ground this fall for the 5,900 sq.ft. restaurant.
The restaurant is expected to open in the Spring, just in time for the NHL playoffs. Paul Toor, the owner of the new restaurant, said recently that the restaurant could employ as many as 30 full-time staff, in addition to part-time staff.
"We are excited to bring the Boston Pizza brand to Cornwall, and at the same time be one of the first locations to unveil our new look," said Mr. Toor. "The Cornwall restaurant will include  amenities found at no other Boston Pizza restaurant in the country."
Boston Pizza has been scouting locations in Cornwall for some time, however was looking for the right combination of ownership and location. The company believes they have found that with Mr. Toor and the Plaza Cornwall location.
Plaza Cornwall is located at the busiest intersection in Cornwall, Vincent Massey Drive and Brookdale Avenue, which sees 7.5 million cars per year. This avenue is the main commercial corridor for Cornwall, serving as the main entrance to the city from Highway 401 and the border crossing from the U.S. It is also just minutes north of the Benson Centre, a popular location for sporting tournaments throughout the year.
Plaza Cornwall is currently already home to Shoppers Drug Mart, Bulk Barn, The Source, and Weight Watchers, amongst others.
The Harden Group have plans to build out another 35,000 sq.ft. of retail space on the site, immediately to the North of Boston Pizza. Construction will begin once tenants have been secured.
"We're currently talking to a number of retailers who are interested in the Cornwall market," said Tyler Harden, Leasing Director for Harden. "We want to ensure the right mix that is complementary to the existing stores on the site."
About Boston Pizza
Boston Pizza is a Canadian success story, operating over 325 restaurants across Canada. All but three restaurants are owned by independent franchisees. Over 16,000 employees serve over 38 million people each year.
About Harden Group
The Harden Group is a fully integrated commercial development company with 8 shopping centres and 5 office buildings in its portolio. The company was started in 1985 by William Harden, who has since been joined by his sons Chris and Tyler. Harden is actively expanding its holdings.