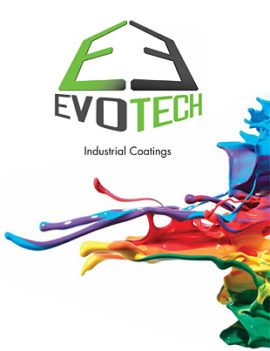 Evotech Establishes Manufacturing Operations in the Cornwall Business Park
October 6, 2014
Cornwall Ontario – Evotech, a Canadian producer of industrial coatings, has established a new plant in the Cornwall Business Park.
The company has purchased and renovated a 52,500 sq.ft. building located at 3000 Marleau Avenue.
"The building is a good fit for us as we continue to grow our business," said Pasquale DiPalma, Vice-President and General Manager of Evotech. "Cornwall offers us a strategic location in relation to our North American customer base."
With strictly controlled manufacturing procedures and an emphasis on research and innovation, Evotech has emerged as one of the leading Canadian manufacturers of industrial coatings.
Evotech expects to operate with a workforce of up to 30 people in Cornwall.
"On behalf of City Council I am pleased to welcome Evotech to Cornwall," said Mayor Bob Kilger. "Cornwall has a strong manufacturing tradition and I wish Mr. DiPalma and his team continued success in their new home."
In business since 1965, Evotech was formerly the industrial coatings division of SICO and was previously based in the Montreal area. Over the past 30 years it has gained a reputation for being a world-class provider by consistently staying at the cutting edge of innovation. Evotech products are marketed under the Acrythane trademark, and the company offers a variety of products to meet the very specialized needs of clients who manufacture doors and windows, commercial vehicles, heavy equipment and other special uses.
Evotech has received financial assistance from the Province of Ontario to improve its processes.
"The science of resins and other raw materials is continually evolving.  Our research and development team continues to develop environmentally friendly products with innovative features such as self-healing coating technology," says Mr. Di Palma. "Our success will depend on our ability to offer superior products and services that stand out from the competition."