Liberty Hair Shop opens in Cornwall Historic Building
August 4, 2022
Cornwall Ontario – Cornwall residents now have a local option for purchasing wigs and other hair accessories with Liberty Hair Shop.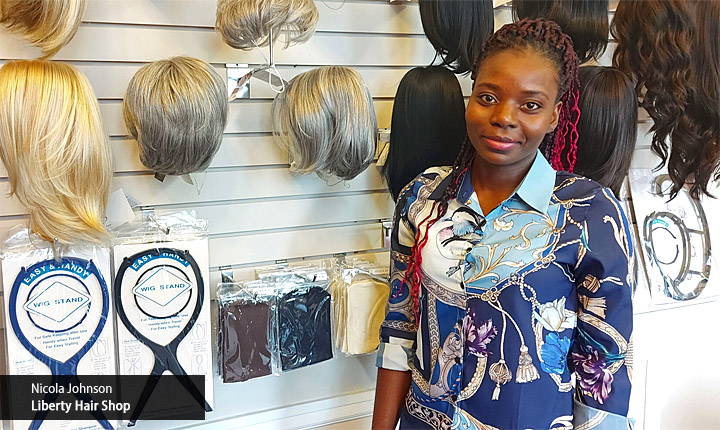 The intimate hair shop located at 1150 Montreal Road, the former Standard Freeholder building, opened in late June after owner Nicola Johnson recognized a gap in the market for the supply of hair to Cornwall residents.
"I was working as a PSW full time and stylist part-time in Ottawa and many of my clients were suffering from hair loss issues with little to no support or direction," says Ms. Johnson. "They had a lot of questions with no one else to turn to, and many of my clients were from the Cornwall area."
Leaning into her desire to help people and her knowledge of hair and wigs, Nicola moved her family to Cornwall to open Liberty Hair Shop. Although modest, the store offers a selection of human, synthetic and mixed fibre wigs in many styles and colours. The shop also carries other accessories like bonnets, scarfs, headbands and products to maintain the wigs. If the shop does not have what you are looking for in stock, Nicola will work with customers to place an order, which generally takes about a week to receive.
Liberty Hair Shop offers free consultations to work with clients to determine what they need. With Nicola's stylist experience she is able to cut, colour and style any wig to provide a customized product for her clients.
It is important to Nicola that her customers feel safe and have a sense of privacy, as some client's cases can be sensitive. For this reason, the shop is open by appointment only to offer one on one consultations without interruption.
"Our shop is an intimate setting created to provide privacy and security for all our clients," continues Johnson. "It is my hope that the more we can talk and learn about hair loss conditions, we may be able to remove some of the stigma."
To make an appointment, place an order or learn more about the new shop visit their website: