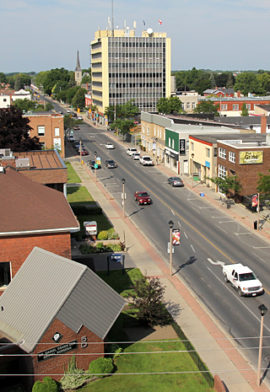 Province Renews Rural Economic Development Program
October 2, 2015
Cornwall Ontario – Ontario is providing rural communities, businesses and organizations with funding to help attract investment, create jobs, and boost tourism, through a renewed Rural Economic Development (RED) program.
The RED program is now accepting applications on the following dates:
October 2, 2015 to January 15, 2016
January 16, 2016 to April 15, 2016
April 16, 2016 to July 15, 2016
July 16, 2016 to October 15, 2016
October 16, 2016 to January 15, 2017
The renewed program will now have two streams for applications: a Community Development Stream and a Business Development Stream.
Business Development Stream
Support for business applicants now includes a cost-share of up to 20 per cent to a maximum of $1 million per project. This cost-sharing level is now in line with other government business support programs such as the Eastern Ontario Development Fund.
All applicants requesting over $100,000 in provincial funding will have their applications reviewed by a panel of senior ministry officials, prior to a review by the Rural Economic Development Advisory Panel, which will make recommendations to the minister.
Community Development Stream
Support for municipalities and not-for-profits falls under the Community Development Stream. This support includes a cost-share of up to 50 per cent, and in exceptional circumstances, up to 90 per cent. There is no cap on project size.
Eligibility
To be eligible for RED funding under either stream, projects must take place in rural Ontario or benefit rural Ontario. For the purposes of the RED program, rural Ontario is defined as lower-tier and single-tier municipalities that have a population of less than 100,000, or a population density of 100 people per square kilometre or less.
The  Rural Economic Development program has the ultimate goal of helping communities:
Attract investment and create high-value jobs as well as train and sustain a highly-skilled, knowledge-based workforce capable of succeeding in today's global economy
Promote innovative and creative local industries that can translate ideas into products and services for a global market.
The program is administered by the Ontario Ministry of Agriculture, Food and Rural Affairs (OMAFRA). For more information on the renewed RED program, please visit the OMAFRA website.