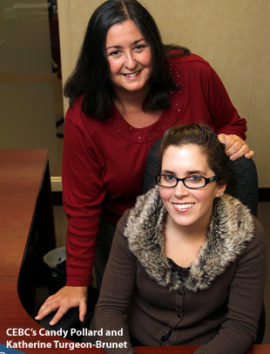 Students to Launch Nine New Summer Companies
May 20, 2013
Cornwall Ontario – Nine students from Cornwall and SD&G are turning their business ideas into reality this summer through the Summer Company program.
All nine businesses will be officially launched at a kick-off celebration Thursday, June 27th, 2013 at the Team Cornwall AGM at the Best Western Plus Parkway Inn. The meeting begins at 12 Noon.
The young adults were selected to participate in the Summer Company program after completing detailed business plans. Funded by the Ontario Ministry of Economic Development, Trade and Employment, and administered by the Cornwall Business Enterprise Centre, Summer Companyencourages students to start and run their own business. In return, participants will receive $3,000 in start-up funding assistance along with hands-on coaching and mentoring from local business leaders.
"This program provides a great opportunity for our participants to develop entrepreneurial skills while making money at the same time," said Candy Pollard, Business Consultant with the Cornwall Business Enterprise Centre. "Through Summer Company, we are helping to train the business leaders of tomorrow."
This year's Summer Company participants will provide services such as esthetics, car detailing and running errands for our senior population.  Other businesses will produce hand-made jewellery, decorative pillows, blankets, quilts, custom designed cakes, T-shirts and a variety of wood products.
About the Cornwall Business Enterprise Centre
The Cornwall Business Enterprise Centrehelps small business owners and entrepreneurs succeed in Cornwall, Akwesasne, Stormont, Dundas and Glengarry by offering information, tools and support during start‐up and growth stages of business operation. The Centre also offers seminars, workshops and networking opportunities that are designed with the entrepreneur in mind.
Please visit www.businessenterprisecentre.ca for more information or contact the Centre by calling 613-930-2787 ext. #2276 or visiting its offices at the Cornwall Civic Complex.
The Cornwall Business Enterprise Centre is operated by Cornwall Economic Development in partnership with the Ministry of Economic Development, Trade and Employment.