Canada Opens New Economic Immigration Streams
June 13, 2023
Cornwall Ontario – Refugees and other displaced individuals are forced to restart their lives when they flee their home country, but they should not have to start from scratch, particularly when it comes to acquiring skills, training, experience and education. Through the Economic Mobility Pathways Pilot (EMPP), Canada is tapping into talent that is too often overlooked by creating more opportunities for skilled refugees and other displaced individuals to immigrate and to use their education, training and experience to continue their careers in Canada.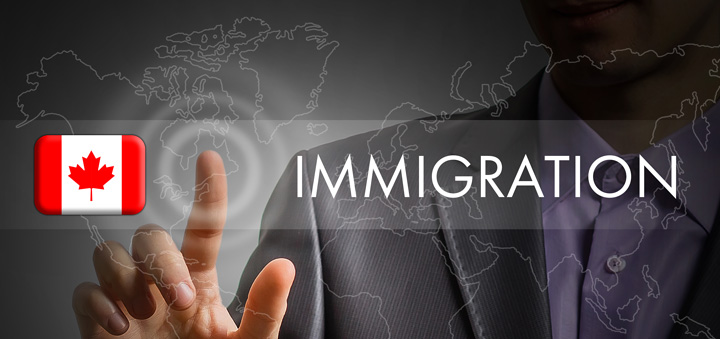 "Helping employers access a new global talent pool is another way we are using our immigration system to address ongoing labour shortages," said Sean Fraser, Minister of Immigration, Refugees and Citizenship. "Finding these skilled workers among people who happen to be displaced abroad and lack a durable solution is a made-­in­-Canada solution that we are promoting globally. Canada will continue to develop and scale up these types of innovative measures that allow us to welcome more vulnerable people, while helping businesses find the skilled workforce they need to grow."
Canada has launched two new EMPP streams that reduce reduce barriers to access since candidates do not need Canadian work experience to apply. Newcomers using the EMPP will now be able to move to Canada and start working here more quickly. Candidates can also continue to apply through existing regional EMPP economic pathways.
Two New Streams
Of the two new streams announced today, one is tailored to candidates who have a job offer from a Canadian employer and the second is available to highly-skilled refugees without job offers.
Through the EMPP Federal Skills Job Offer Stream, Canadian employers can hire qualified candidates to fill a wide range of in-demand jobs, including nurse aides, personal support workers, long-term care aides, software engineers, web designers, mechanical and electrical engineers and technicians, logistics and warehouse workers, tourism and hospitality workers, and truck and delivery service drivers.
The EMPP Federal Skills Without a Job Offer Stream recognizes that certain candidates have skills that are in high enough demand that they will find work after they arrive in Canada.
These new immigration streams provide Canadian employers with the opportunity to access a talent pool of skilled refugees and other displaced people from around the world. This access allows Canada to not only increase its economic immigration and fill in-demand jobs, but also to complement its existing humanitarian commitments.
"Talent Beyond Boundaries hosts a talent catalog with over 65,000 skilled refugees who want to move for work, and a growing network of partners around the world who are adding to that number daily," Lara Dyer, Canada Director, Talent Beyond Boundaries. "The new federal pathway for EMPP will have a transformative impact on labour shortages across Canada, in key sectors like health care, tourism and hospitality, and construction, as well as on the lives of displaced people. Congratulations to the Government of Canada for continuing its international leadership in refugee labour mobility."
Quick Facts
Canada continues to be a global leader in refugee resettlement and labour mobility. Last year, Canada resettled more than 46,500 refugees from over 80 countries.
As a complementary pathway, the EMPP allows Canada to welcome more people in need of protection because those coming through the pilot enter as economic immigrants and not resettled refugees, leaving the resettlement spaces for those with greater vulnerability.

Canadian employers can use the 

EMPP Federal Skills Job Offer Stream

 (job offer stream) to hire refugees and other displaced people who qualify under any 

National Occupation Classification 2021

 category (TEER 0–5). 

NGO partners

 are available to help employers throughout the process—from finding and hiring qualified candidates, to supporting them through the immigration process, and finally welcoming newcomers to their new communities and workplaces. NGO partners may charge a fee for their services.

Eligibility to apply for the EMPP under the new economic streams is based on a candidate's work experience, education and language skills.
To apply for the EMPP through the job offer stream, candidates must meet minimum requirements for language, past work experience and education. They do not need to show proof of an education credential assessment or proof of settlement funds.
To apply for the EMPP through the EMPP Federal Skills Without a Job Offer Stream (no job offer stream), candidates must meet higher requirements for language, past work experience and education because they will need to find work after they arrive in Canada. They also need to show proof of an education credential assessment and have a certain amount of funds available to show that they are able to establish themselves in Canada.
EMPP facilitation measures include waiving some fees, making it easier to validate work experience, and letting candidates use loans to fund travel costs, settlement needs, start-up costs and fees that can't be waived.
Expanding and scaling up the EMPP is part of Canada's ongoing efforts to embrace its role as Chair of the Global Taskforce on Labour Mobility by modelling labour mobility programs for like-minded countries, and to make Canada's immigration system more responsive to the needs of our economic and humanitarian commitments.
Available Jobs in Cornwall and Area
There are over 500 available jobs in Cornwall and region at the current time. A list of available jobs in Cornwall can be found on the ChooseCornwall.ca Job Board.
Related Info
Associated Links