Chamber Receives Funding for Shop Local Campaign
September 2, 2021
Cornwall Ontario – The Cornwall Chamber of Commerce has received $110,000 in funding from FedDev Ontario to develop a shop local campaign.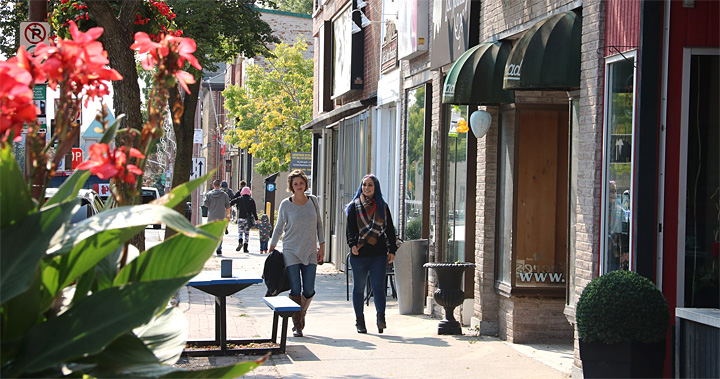 "If the past 16 months have shown us anything, it is the importance of small businesses to our local economy," says Greg Pietersma, Chamber Executive Director. "This funding will help us reconnect local consumers with the businesses that help make our region such a great place to live."
Although details are still being finalized, the objectives of the Shop Local campaign have been set:
Promote the wide range of shopping opportunities in Cornwall, SDG and Akwesasne.
Engage the young people in shopping local.
Instill consumer confidence that shopping local is a safe experience.
Create legacy assets to promote shopping local after the campaign is over.
The Shop Local campaign will take place in late fall and a Shop Local engagement officer has been hired to work with local businesses as they gear up for the Christmas shopping season.  The multi-media effort will seek to reach residents across Cornwall, SDG and Akwesasne.
"The end of the year is a crucial time for many merchants, who rely on sales during this period to get them through the beginning of the following year," says Mr. Pietersma. "Our efforts will concentrate on creating opportunities for local consumers to engage and reconnect with local small businesses."
The Chamber is partnering with other local Chambers in this campaign, along with the Cornwall Economic Development, SDG Economic Development, the Eastern Ontario Agri-Food Network, ACFO and ACCFutures. Any business or organization looking to learn more is invited to contact the Chamber at 613-933-4004.
Over the past several years the Chamber of Commerce has an a Shop Local promotional effort. The 2021 campaign is expected to kick off following Small Business Month in October.
About the Chamber of Commerce
The Cornwall and Area Chamber of Commerce is the unified voice of the region's business community speaking towards growth, leadership and innovation. With direction from the elected board of directors, the Chamber looks to continuously progress the community through political advocacy, knowledge-based development and innovative opportunities.
The Chamber has close to 700 members.  For more information, please click on the following links: