CMP Advanced Mechanical Solutions Establishes Operations in Cornwall
December 18, 2020
Cornwall Ontario – One of North America's leading custom enclosures manufacturers has established operations in Cornwall.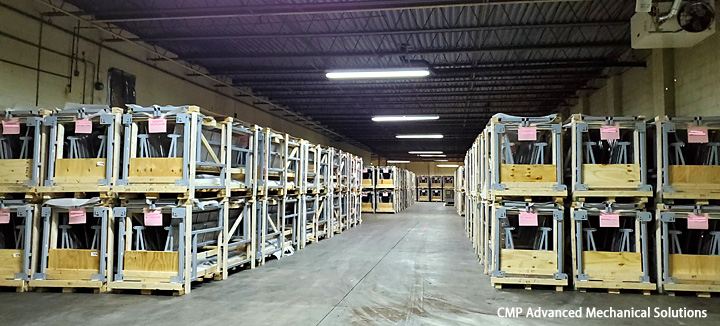 CMP Advanced Mechanical Solutions designs and manufactures complex products for customers in industries such as storage, EMS, homeland security, industrial, medical diagnostics and labs, power, self-service (ATM, kiosk, retail), and semiconductor capital-equipment, as well as new and emerging markets.
As part of CMP Strategic Roadmap and in an effort to service its customers at the highest possible levels, CMP opened a warehouse and logistics center in the Cornwall Business Park earlier this year. This warehouse is strategically located on Boundary Road, and was chosen in part due to its close proximity to both the US boarder and to Eastern Canada's main highway the 401.
"We are currently utilizing two buildings with a total space of approximately 90,000 sq ft.," says Ian Tilley, Projects Manager with CMP Advanced Mechanical Solutions. "We are currently focused on being a logistical and warehouse center, however in the near future we also plan to perform some light assembly work. As this element of our business grows we intend to increase our staff levels."
CMP has state-of-the-art design and manufacturing facilities in Châteauguay, near Montreal, and Binghamton, New York.
CMP Advanced Mechanical Solutions was featured in the 2020 Year in Review. You can download the report via this article.