Commerce Court Receives More Than a Facelift
June 2, 2022
Cornwall, Ontario – One of Cornwall's most recognizable commercial buildings has new owners – and a new look.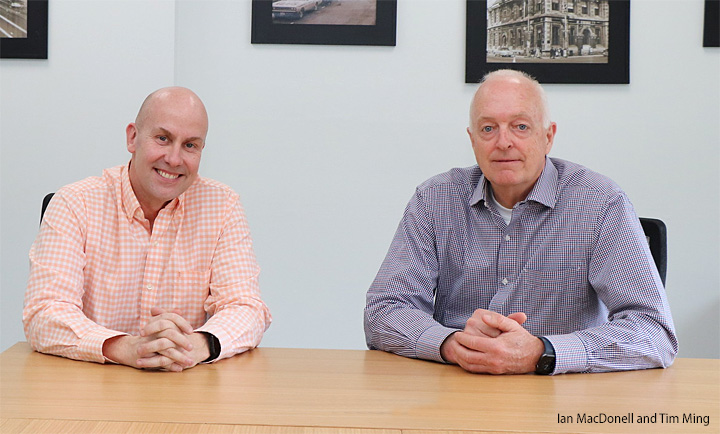 The former Cornwall Chamber of Commerce building at 113 Second Street East has been substantially renovated by local businessmen Tim Ming and Ian MacDonell.  The new owners made the decision to purchase the building after leasing commercial space for their individual financial establishments for many years. The long-time businessmen run Ming and Associates and BDO Canada LLP respectively.
"I'd been looking for a building Downtown for many years and even almost bought several years ago, but this opportunity had a great location, lots of parking and we saw it as an investment into the future," shared Mr. Ming.
The building has had a complete redesign with a lot of the work being completed by local general contractor Grant Marion. Upgrades include façade improvements, installation of an elevator, the introduction of a natural gas forced air heating and cooling system and an energy efficient LED light sensor system.
"The renovations have created a bright, welcoming, professional space and there is still more to come," added Mr. MacDonell. "The outside renovation is still underway. We hope to have the façade and accessibility ramp and parking completed shortly."
Upgrades began in 2021 and will continue until the entire building is modernized in look and efficiencies. The building currently has commercial office space available for lease, to add to the slew of professional services available in the area.
Community Improvement Support
The building owners were able to secure funds from the Heart of the City Community Improvement Plan (CIP) to help offset a small portion of the approximately $500,000 investment into renovations. To learn more about Cornwall's CIP programs click on the following links: