Connecting Youth to Jobs in Cornwall
November 27, 2019
Cornwall Ontario – Hundreds of young people are finding employment thanks to the Youth Job Connection program.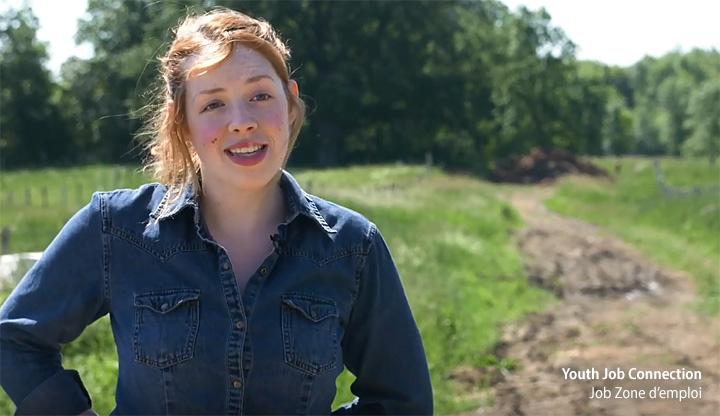 The Youth Job Connection program serves youth aged 15 to 29 who are seeking employment by providing the following supports:
Paid pre-employment training to promote job-readiness;
Job matching and paid job placements, with placement supports for participants and hiring incentives for employers;
Mentorship services; and
Education and work transitions supports.
"Job Zone has run Youth Job Connection since it was started, and we have put hundreds of youth through this program and into the labour force," says Laurie LaFrance, Employment Consultant with Job Zone d'emploi.
One of the program participants is Autumn, who works at the Cornwall SPCA as an animal care attendant. The video Autumn's Story explains how YJC helped her find meaningful employment in a field that she loves.
Video link: https://www.youtube.com/watch?v=V8SjQv0sDpA
Youth Job Connection is one program in a new, more comprehensive and targeted suite of employment programs and services the Ontario government has implemented to more effectively help young people across a broader spectrum of needs improve their skills and find work. This includes Youth Job Connection and the existing Employment Service.
The Youth Job Connection program is funded by the Ministry of Labour, Training and Skills Development. For more information about the Youth Job Connection program in Cornwall contact Job Zone d'emploi at 613-933-9675 or in Winchester at 613-774-5627.
About Job Zone d'emploi
Job Zone d'emploi has been providing assistance and helpful resources to employers in the City of Cornwall and counties of Stormont and Dundas for over 30 years. Job Zone d'emploi offers a variety of bilingual employment related programs and services, and is located at 144 Pitt Street in Downtown Cornwall. Information can be found on their website at: