Consumers encouraged to buy local this Saturday
July 20, 2020
Cornwall Ontario –  Canadians from coast to coast are being asked to help revive the economy by making an intentional purchase at a local small business on Saturday July 25.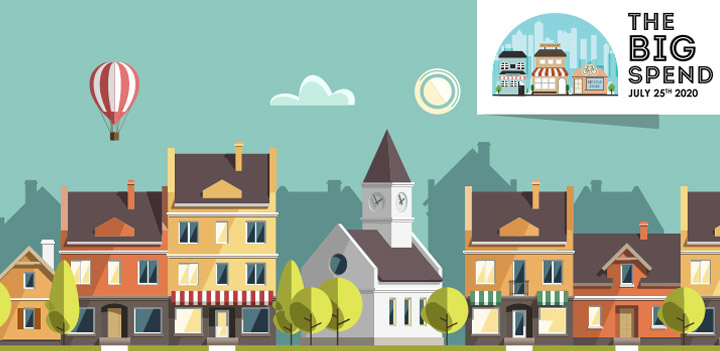 The initiative is called "The Big Spend" and the one-day, buy local event has garnered the support of a number of communities across Canada.
"We hare happy to encourage residents and visitors alike to support local businesses this Saturday," says Greg Pietersma, Executive Director of the Cornwall Chamber of Commerce. "Shopping local has been the focus of the Chamber for several weeks which includes our new ShopCornwallandArea.ca website."
The Big Spend's goal is to inject $100M into the Canadian economy in a single day.
How to Participate in the Big Spend
Buy Local: On July 25, make an intentional purchase at a local small business of your choice.
Report your Spend: Add your name to the Big Spend website so organizers can map spending across Canada and track the economic impact we're making together.
Share the News: Share a story or photo about where you make a Big Spend on social media using the hashtag #TheBigSpend
"It will interesting to see what the results of this campaign will be, and how innovative people are being in their efforts to make a difference," says Mr. Pietersma. "Small business is the lifeblood of our community, and our local merchants continue to make efforts to transition to meet the needs of their customers. "
About The Big Spend
The Big Spend is a one-day, buy local event designed to help revive Canada's economy. Check out the website for more info.