Cornwall Businesses Open For Curbside
May 12, 2020
Cornwall Ontario – Local retail and service businesses continue to operate and keep the local economy moving during the pandemic, and now that includes city retailers offering curbside pickup.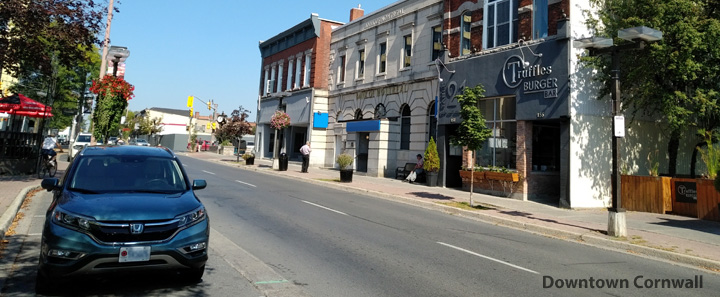 That is the message from the Cornwall and Area Chamber of Commerce, which is working with its members to transition to new business models.
"Many of our vendors have responded to this dynamic situation with great resiliency and innovation from offering new products online to curbside pickup to delivery," said Shannon Lebrun, President of the Chamber. "We continue to encourage everyone to Buy Local as a show of community solidarity."
Ontario has relaxed a number of restrictions on business workplaces, including a move to allow retailers to offer curbside pickup service in addition to delivery. A number of select businesses, including hardware stores, garden centres, grocery stores and pharmacies are open for in-store purchases as well. Click on the following link to see a guide to curbside pickup.
Those seeking to purchase local products and services can visit ShopCornwallandArea.ca, a one-stop directory of businesses who are operating during the pandemic. Launched by the Chamber, the site centralizes information on business hours, service changes, product availability, and also provides links to ecommerce sites.
"More than 200 businesses have listings on the site with more coming on board every day," said Greg Pietersma, Executive Director of the Chamber. "This is a great way for the community to keep connected and informed about what's available right here at home."
As the region looks ahead to post-pandemic economic recovery, the Chamber encourages everyone to continue their efforts in supporting local businesses.

We summarize the latest news about the impacts of COVID-19 on Cornwall businesses on a daily basis. Click on the following link to view: