Cornwall Community Hospital Receives Funds to Offset Lost Revenue
March 11, 2022
Cornwall Ontario – The Ontario government is providing the Cornwall Community Hospital and the St. Joseph's Continuing Care Centre with over $2 million in funding to reimburse the hospital for lost revenue during the pandemic. The funds will help provide financial stability and support continued high-quality patient care people need and deserve.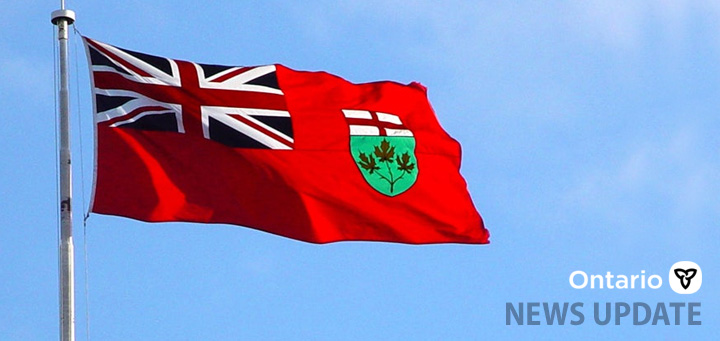 "From the start, the government wanted to ensure our health care heroes were given the tools they needed to keep patients, staff and visitors safe during the pandemic," said Jim McDonell, MPP for Stormont-Dundas-South Glengarry.
Investments totalling over $13 million were made in the region as part of a province-wide $572.3 million investment. These include the following local hospitals and health care facilities:
Cornwall Community Hospital, $2,147,019.33
Winchester District Memorial Hospital, $594,812.20
Religious Hospitallers of St. Joseph of Cornwall, $59,667
Glengarry Memorial Hospital, $2,181,316
Hopital General De Hawkesbury & District General Hospital Inc., $8,608,149
This funding is part of the province's overall investment of over $1.2 billion to help hospitals recover from financial pressures created and worsened by the COVID-19 pandemic. Hospitals have felt financial challenges not only through direct costs, but also through the loss of other forms of revenue such as co-payments for private rooms and the reduction of retail services, all of which contribute to patient care and support clinical services. To ensure Ontario's hospitals remain on stable financial footing, the government allocated $572.3 million to hospitals across Ontario to help address these fiscal challenges and reimburse qualifying portions of these losses.
"Ontario's hospitals have been on the frontlines of the COVID-19 pandemic and our government is using every tool at our disposal to ensure that they are supported," said Christine Elliott, Deputy Premier and Minister of Health. "This funding will help ease the financial pressure on hospitals so that they can continue to provide high-quality care and ensure our health care system is prepared to respond to any scenario."
Since the start of pandemic, Ontario has worked with its hospital partners to build unprecedented capacity and ensure that Ontarians have access to care. This includes $5.1 billion to add 3,100 beds across the province for a total of approximately 17,000 medical and surgical beds. Through additional investments, the province now has a total of 2,436 adult and paediatric ICU beds. The government remains committed to supporting hospitals so that they can continue to care for Ontarians today and in the future. 
ADDITIONAL RESOURCES