Cornwall Community Hospital Receives Major Funding Boost
January 25, 2019
Cornwall Ontario – The Cornwall Community Hospital is getting a financial boost from the Province of Ontario.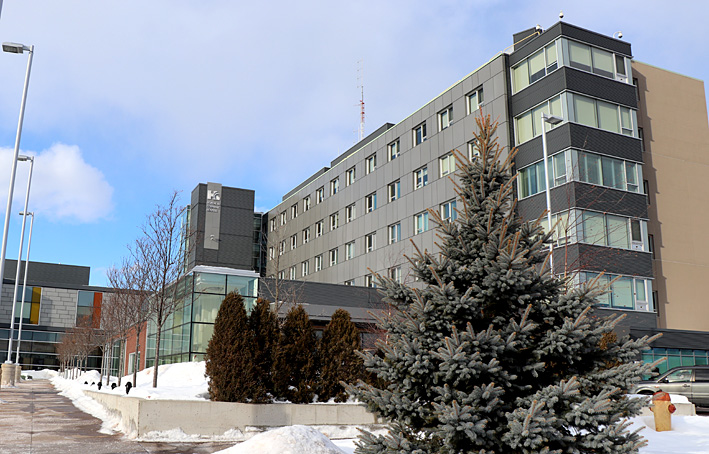 The hospital will be receiving $727,768 in funds that will be used to upgrade the physical infrastructure of the McConnell Avenue complex, which will help hospital staff continue to ensure a safe and comfortable environment for patients to receive care.
The funding is part of an announced $175 million program for repairs and upgrades to 128 Ontario hospitals this year through the Health Infrastructure Renewal Fund.
"The health and safety of patients and families is a priority for our government," said Christine Elliott, Deputy Premier and Minister of Health and Long-Term Care. "That's why we must make the necessary investments in our hospitals now, to ensure our providers have the facilities they need to continue to provide excellent quality care to patients."
The Cornwall Community Hospital is an acute care hospital with over 150 beds, and offers a full range of in-patient and ambulatory care services. In a typical year, the Hospital deals with over 52,000 visits to the emergency department, performs 9,000 surgeries and conducts over 200,000 diagnostic/therapeutic exams.
The hospital recently completed a multi-million dollar renovation project in 2014 and the new funding is welcomed by hospital administrators. These funds will be used for improvements that include an upgrade to our service elevators, upgrade to electrical systems and an upgrade to the isolation room ventilation system in the Janet MacDonell Pavillion.
"The hospital is a large building with complex systems that require constant maintenance, and the funds will be put to good use," says Jeanette Despatie, Chief Executive Officer of the Cornwall Community Hospital. "Our goal is to ensure that patients and staff have a modern and safe environment so that the focus can be on health and healing."
Other hospitals in the area will also be receiving new funding. The Glengarry Memorial Hospital in Alexandria will receive $43,654 and the Winchester District Memorial Hospital will receive $197,467. The Children's Hospital of Eastern Ontario will receive over $1.9 million.
About the Cornwall Community Hospital
The Cornwall Community Hospital has historical roots that reach back beyond Confederation to 1897. Cornwall Community Hospital was incorporated in 2004 with the amalgamation of the Cornwall General Hospital and the Hotel Dieu Hospital, both with over 100 years of health care service to Cornwall and surrounding area. With the completion of a major redevelopment project in 2014, and the construction the Addiction and Mental Health Centre at the end of 2016, the hospital consolidated all acute care and community based services on the McConnell avenue site. Having everything on one campus positions the hospital well to serve its community for many years to come.