Cornwall Makes U-Haul Growth Index
January 7, 2022
Cornwall Ontario – Cornwall is the No. 20 growth city in Canada, according to U-Haul.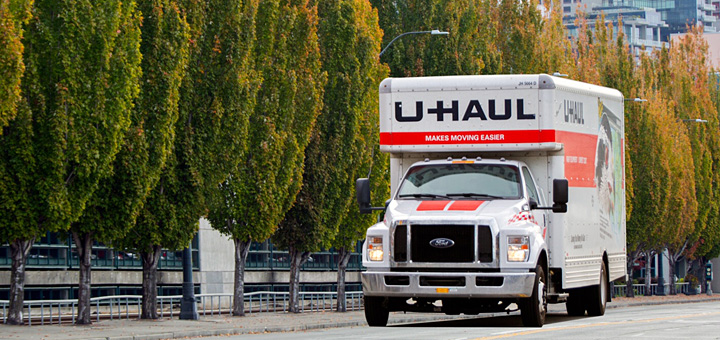 Do-it-yourself movers coming to Cornwall in one-way U-Haul trucks increased 17% in 2021 compared to 2020, while departures increased only 6%.
"The housing is so affordable compared to surrounding cities," said Tamrat Meherete, U-Haul Company of Northeastern Ontario president. "In Ottawa, a three-bedroom home costs around $600,000 to $700,000. The same house in Cornwall costs $200,000. Cornwall is just an hour's drive to Ottawa or Montreal. Plus, it's located on the New York border. Many people are moving out of larger cities and Cornwall is one of many smaller towns seeing an influx of residents. Cornwall has many parks and recreational facilities, making it an excellent place to raise a family. Also, it's location on the St. Lawrence River gives outdoorsy people something to do."
The U-Haul Growth Index is compiled according to the net gain of one-way U-Haul trucks arriving in a city, or province, versus departing from that city, or province, in a calendar year. Migration trends data is compiled from more than 2 million one-way U-Haul truck transactions that occur annually across Canada and the U.S.
"The metrics provided by U-Haul offer an interesting window into the movement of people and their families," said Bob Peters of Cornwall Economic Development. "Certainly the migration of people into Cornwall from other parts of Ontario and Canada are a potential source of population growth, and U-Haul is a significant player in the moving industry. With local employers increasing their workforces, there has never been a better time to move to Cornwall."
Arriving customers accounted for 53.6% of all one-way U-Haul truck traffic in Cornwall during 2021, compared to 46.4% departures.
North Bay, Belleville, Greater Sudbury, Quebec City and Calgary make up the top five Canadian growth cities of 2021. Fourteen of the top 25 growth cities are in Ontario. British Columbia claims six cities on the list, Alberta four and Quebec one.
Alberta is the leading growth province for attracting U-Haul customers in 2021, followed by BC. Ontario, which ranked last among growth provinces in 2020, recovered to claim the No. 3 spot. Saskatchewan ranks fourth and Quebec fifth.
According to U-Haul, while their migration trends do not correlate directly to population or economic growth, the U-Haul Growth Index is an effective gauge of how well cities are both attracting and maintaining residents.
Visit myuhaulstory.com to view the Canadian growth cities and provinces national report, as well as the leading U.S. growth cities and states.