Cornwall Sea Lions host Snowflake Invitational
November 25, 2022
Cornwall Ontario – Young swimmers from across the region are diving into a weekend of fun at the Cornwall Sea Lions' annual Snowflake Invitational.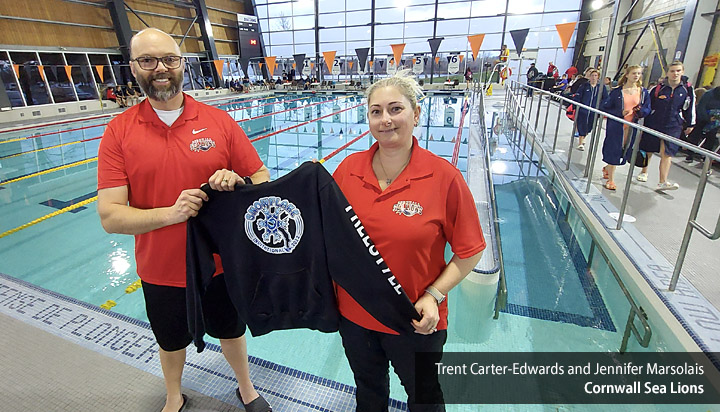 The annual meet – the first full-scale event since 2019 – kicks off Friday evening and runs through Sunday at the Cornwall Aquatic Centre.
The tournament will feature 220 swimmers (from ages 8 to 18) from five different clubs including the hometown Sea Lions.
"We've been to other clubs for swim meets so it's nice to be able to welcome the other clubs and show them what we have here," said Cornwall Sea Lions President Jennifer Marsolais.
The Snowflake Invitational is the largest local event on the Sea Lions' calendar, and it's also an important one. It's fully sanctioned by Swim Canada, meaning the swim times can count as qualifiers for other larger events. That provides a little extra incentive for swimmers looking to take the next step.
"It gives swimmers an extra kick at the can (to meet qualifying times)," Marsolais added.
In addition to showcasing the Aquatic Centre, the event also showcases the larger community to visiting participants and families who are traveling to the event from Ottawa, Brockville and other parts of the region.
"It's always a great weekend and we're looking forward to having another successful event," Marsolais said.
The Aquatic Centre has been temporarily transformed for the meet with temporary seating installed on the swim deck for the benefit of families and spectators.
"We're proud to play host to the Snowflake each year. It's a great way to showcase the Aquatic Centre to residents and visitors to the city," said Lori Gibeau, Supervisor of Aquatic Complex and Programming.