Cornwall Startup Poptronic Accepted into Two Entrepreneurial Programs
August 8, 2022
Cornwall Ontario –  A Cornwall based startup has been accepted into two pitch competitions that will help launch their business and connect them with valuable mentors in the female and Indigenous entrepreneurial ecosystems.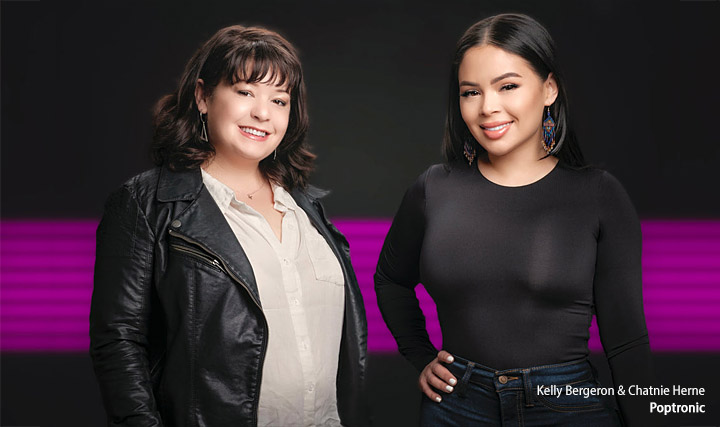 Poptronic is a hardware rental service that wants to create equitable access to technology while also promoting a circular and sustainable economy. The company was founded by Kelly Bergeron and Chatnie Herne.
Ms. Herne recently participated in Pow Wow Pitch, an Indigenous pitch competition that connects Indigenous entrepreneurs with mentors and cash prizes of between $500 and $25,000. Poptronic has made its way into the semi-finals, just one of 124 pitches to do so out of 2,500 entrants.
"If Poptronic wins the 25K prize we would use the money to purchase tech devices, raise our brand awareness and move into a storefront," says Ms. Herne.
Poptronic has also been accepted into the SheBoot program, joining 14 other businesses from across Canada. SheBoot is a six-week bootcamp based in Ottawa that prepares women founders across Canada to pitch their business and secure investment. The SheBoot program aims to help address the funding gap facing women entrepreneurs by increasing the number of women making and receiving investment. Another Cornwall based startup, Fan Saves,  participated in the 2020 SheBoot program.
"We are thrilled to be included with such a high calibre cohort of women across Canada," says Ms. Bergeron. "We are grateful for our first customers who have helped us test this idea and to have a space like the Co. Lab in downtown Cornwall, which has allowed us to reach more customers and develop new relationships."
According to the Global E-Waste Monitor, there was a record 53.6 million tonnes of e-waste created in 2020. Closing this sustainability gap is a part of Poptronic's value proposition.
Poptronic allows customers to rent the latest tech, hardware, and electronics such as laptops, phones, drones, virtual reality headsets, wearables,  for a fraction of the cost of buying new. If a customer then wishes to purchase the item, 100% of the rental payments will go towards the purchase price. With over 25 years of tech experience combined, Ms. Bergeron and Ms. Herne are passionate about building equitable tech and promoting the circular economy to help create sustainability in the hardware supply chain.
For more information on Poptronic, please visit: