Cornwall Supports Local Businesses with Free Parking
May 26, 2020
Cornwall Ontario – The City of Cornwall is providing free parking to assist local businesses in the recovery from the COVID-19 pandemic.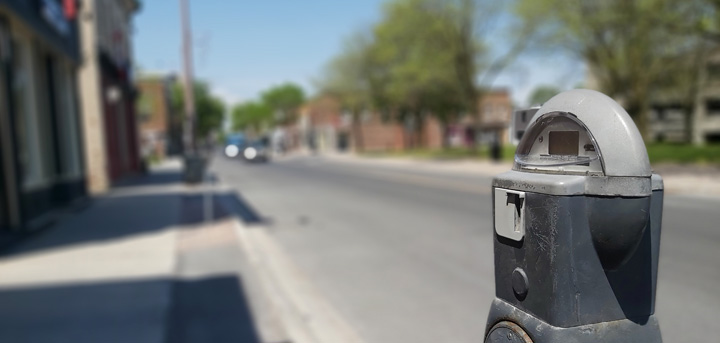 Parking in on-street spots and municipal parking lots is not being enforced at the moment, meaning residents can visit their favourite store or restaurant without paying the meter.
"We certainly welcome this support," said Dean Neville, owner of Total Cyclery & Sports. "Customers will spend more time shopping if they don't have to worry about their meeting expiring."
The City of Cornwall maintains 10 municipal parking lots in the Downtown and Le Village Shopping Districts, in addition to on street metered parking on Pitt Street, Second Street and Montreal Road.  Paid parking is typically in effect from 9 am to 6 pm, Monday to Friday. However, enforcement has been put on hold as an added measure to help business owners during this difficult time.
"We appreciate that the City is supporting local businesses with free parking," said Greg Pietersma, Executive Director of the Cornwall and Area Chamber of Commerce. "Making it easier for residents to connect with local merchants is a great move."
Retail stores have gradually started to reopen to customers after the province eased restrictions as part of the first stage of its reopening framework. Many Cornwall restaurants are continuing to provide delivery and curbside pick up options for customers.
"People would be more inclined to come Downtown if they knew parking was free," said Roger Caron of The Spicy Pearl in Downtown Cornwall.
Free parking is just one of several measures the City of Cornwall has implemented to provide relief during the COVID-19 pandemic.
In addition to deferring property tax payments, the City of Cornwall also established the Small Business Emergency Support Loan to help local businesses. Qualifying businesses are eligible for an interest-free loan of up to $5,000 to offset the effects of the COVID-19 crisis.
The Cornwall Business Enterprise Centre is also offering a series of free webinars for local business owners to get caught up on best practices.
For additional information on the COVID-19 pandemic and supports available to businesses, including a toolkit for local business owners, please on the link below..

We summarize the latest news about the impacts of COVID-19 on Cornwall businesses on a daily basis. Click on the following link to view: