Cornwall Tourism Provides Insights to Local Businesses
May 15, 2019
Cornwall Ontario – The year 2019 is shaping up to be a very busy year for tourism in Cornwall and now is the time for local businesses to prepare.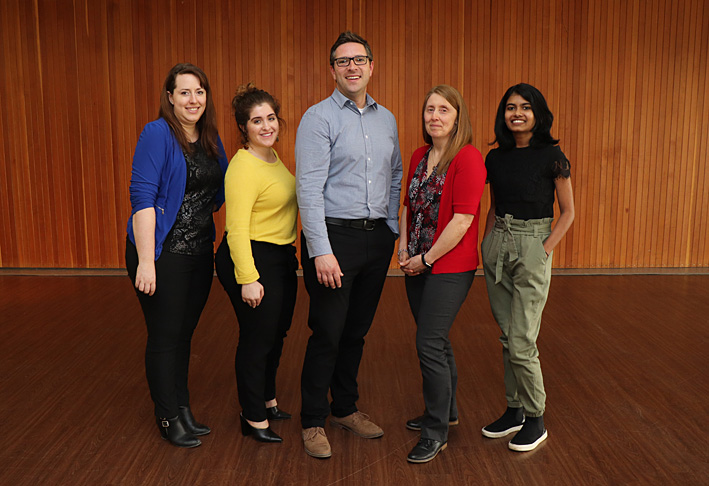 That was the message delivered at a recent Tourism Information Session organized by Cornwall Tourism at the Civic Complex. The event was attended by approximately 50 local business owners, hotel employees and event organizers.
"We expect to welcome well over 10,000 visitors to the city in the coming months with a number of high profile sporting events, conferences, fairs and festivals," said Kevin Lajoie, Tourism Officer with Cornwall Tourism. "Visitors will eat at our restaurants, shop at local merchants and many will choose to stay overnight. We all can play a role in welcoming people to the community."
Mr. Lajoie noted that Cornwall Tourism provides detailed event and tourism news to visitors on its website, and will soon be opening its seasonal visitor information centre at the Cornwall Community Museum in Lamoureux Park.
Attendees at the information session also heard from Bonnie Ruddock and Lindsay Medeiros from RTO9, which markets the SouthEastern Ontario region which includes Cornwall and SDG. RTO9 publishes travel blogs and encouraged local business owners to take advantage of free event listings on the GreatWaterway.com and to create a free business profile on TourismTalk.ca.
Rounding out the presentations was Hannah Bock from Alphabet Creative who provided an overview of the digital marketing opportunities presented by TripAdvisor, Google and other avenues. Ms. Bock noted that positive reviews on TripAdvisor would help raise the profile of Cornwall and all local businesses will benefit.
Presentations
Copies of the presentations from the info session are available to download below:
Tourism stakeholders who were unable to attend the info session but wish to learn more are invited to contact Mr. Lajoie for additional information.
Additional Seminars
The info session was one of a series of free seminars offered this spring to local businesses. The next seminar is Finance 101, being offered by the Cornwall Business Enterprise Centre and will be held on Thursday, May 21st at 12 pm at the Cornwall Civic Complex.
For more information and to register, please click here.
Receive the Newsletter
Cornwall Tourism sends out a newsletter via email on a regular basis during the summer. You can sign up for the newsletter by using the Contact Us form on this website.
About Cornwall Tourism
Cornwall Tourism is responsible for marketing Cornwall to attract new visitors. The office maintains a visitor information centre year-round at the Civic Complex in addition to a seasonal visitor information centre during the summer months in the Cornwall Community Museum in Lamoureux Park. CornwallTourism.com is an online resource that provides current tourism news as well as a comprehensive calendar of events.
You can follow Cornwall Tourism online: