Cornwall Welcomes Renegade Bass Tour Classic
September 4, 2019
Cornwall Ontario – Cornwall's world-class fishing will be on display this weekend when the 2019 Renegade Bass Tour Classic XXIV Championship touches down at Marina 200.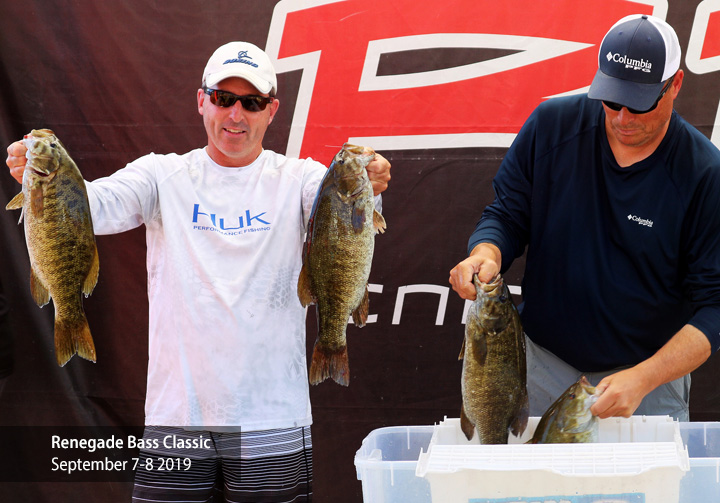 The top 40 teams from this year's Renegade Bass Tour qualifiers will be competing in the two-day event, with the top prize being a Bass Cat boat and rigging valued over $85,000.
Hosted at beautiful Marina 200 along Cornwall's waterfront, the competition will take place on Lake St. Francis, a stretch of water that offers world-class fishing. Cornwall was selected as the host for the Classic XXIV Championship earlier this summer.
"We are very excited to be back in Cornwall for our Classic Championship," said Mike Vandenberg, President of the Renegade Bass Tour. "The St.Lawrence River is a world-class fishery as in evident from our qualifier results on July 20th."
The qualifier Mr. Vandenberg refers to is the Renegade Bass Tour stop at Marina 200 earlier this year, when some extremely big bass were caught and put on the scale. As an example, the qualifier winners, Jean Martin Landry and Pat Milot, netted a bass weighing 6 lbs., 38 ounces during the tourney.
The economic benefits of the event extend well beyond the tournament itself. Many of the teams arrive early and spend a couple of the days in the area pre-fishing in the lead up to the event, providing significant spin-offs in the form of accommodations, food, fuel and other purchases.
"Cornwall is a fantastic venue as it offers all the amenities to host the event and our anglers right on the shores of the St.Lawrence River," added Mr. Vandenberg.
The Classic will take place on both Saturday, September 7th and Sunday, September 8th, with blast off at 7 am. The weigh ins will take place at 4 pm on Saturday and 3 pm on Sunday at Marina 200 and members of the public are welcome to attend and see the day's catch and the winners being crowned.
The Renegade Bass Tour is the most competitive team tournament series in Canada with a commitment to advocacy, youth programs, angler education and more. For more information on the Renegade Bass Tour Classic XXIV Championship, please click on the following link:
Fish on!
Fishing in the Cornwall area is truly an angler's paradise. The day's catch can include everything from bass and muskie to walleye and carp, along with many other species. That, together with the city's inviting waterfront and easy-to-use boat launches, makes Cornwall an attractive place for recreational boaters and tournament anglers alike. It's these factors and others that prompted Expedia.ca to recently name Cornwall one of the best places to fish in Canada!
Related: Cornwall named one of best places to fish in Canada
More Events
The above article was originally posted on CornwallTourism.com. Check out their website for the latest in events and tourism news.