COVID-19 Vaccination Required at St. Lawrence College
August 12, 2021
Cornwall Ontario – Students and employees of St. Lawrence College will be required to have COVID-19 vaccinations to attend campus this fall. This decision was guided by local and provincial public health experts and is in response to the latest developments and insights as the world continues navigating the pandemic.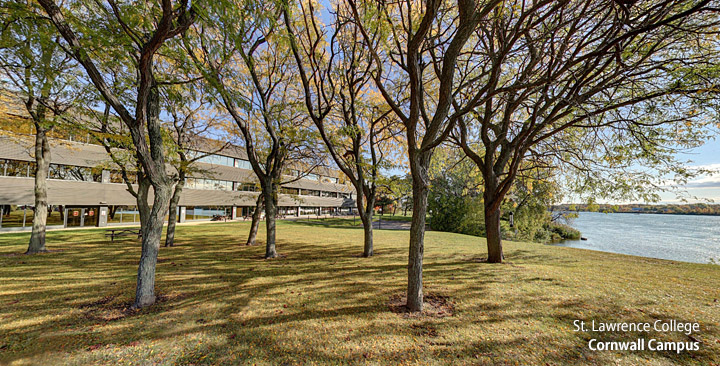 "As we look to September, the safety of our students and employees is our number one priority. While vaccination rates are rising, we must acknowledge the continued spread of the virus and its variants," said Glenn Vollebregt, SLC President and CEO. "Guided by public health recommendations, to ensure SLC is a healthy, safe place to learn and work, SLC now requires students, employees, visitors, and contractors coming to an SLC campus to be fully vaccinated this fall."
The College will be sharing details at a later date about a grace period and its process. The expectation is that students and employees have at least their first dose by Orientation Day, September 7. The College recognizes there will be individuals unable to be vaccinated for medical or other reasons.
SLC, in partnership with public health, will be running vaccine clinics on each campus later this month and in September to assist those in the SLC community who require their first and/or second vaccine dose to be fully vaccinated. Details will be available soon at stlawrencecollege.ca/about/covid-19.
"We hope this decision will help vaccination rates in our communities surpass provincial averages as part of the College's role in protecting the health of our shared communities," Vollebregt said. "The more we can do to help Ontario's population become vaccinated and protected, thereby reducing the impact of the pandemic in our community and on our campuses, the better."
About St. Lawrence College
St. Lawrence College is an integral part of the economic life and social fabric of Eastern Ontario, with campuses in Kingston, Brockville, and Cornwall. St. Lawrence College consistently ranks as one of Ontario's leading community colleges, preparing students for the global economy with relevant, practical, and experiential learning opportunities. Offering over 100 full-time programs, St. Lawrence College is a close-knit community of 10,000 full-time students and more than 100,000 alumni.