Cristill Rock Water and Coffee Grows Again
December 6, 2018
Cornwall Ontario – Good things are brewing at Cristill Rock Water and Coffee on Brookdale Avenue.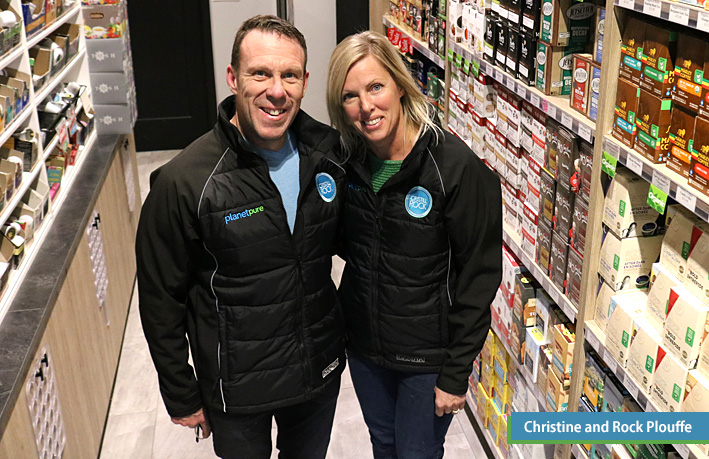 The family-run business is celebrating its 25th anniversary this year and owners Christine and Rock Plouffe marked the milestone with a major investment in their Brookdale Avenue store. The business recently completed an $85,000 renovation to their retail space to join its wide selection of water and coffee offerings in one space.
"It provides an added convenience to our customers by providing one-stop shopping and enhanced service in a fresh, modern space," said Mrs. Plouffe.
The business has come a long way its humble beginnings in the family home where the couple created their flagship water, Cristill Rock Distilled Water, and worked their way into a number of grocery stores, offices and homes.
Today, the business has 17 employees, with two more sales associates recently being added as a result of the recent expansions.
Along with Cristill Rock Pure Distilled Water, the business also produces and bottles Planet Pure Re-mineralized Water along with being a distributor for Labrador Spring Water. Their network of delivery personnel offers service to residential, office and retail locations throughout Cornwall, SD&G and Prescott-Russell.
On the coffee side, Cristill Rock has the largest selection of Keurig Coffee K-Cups in eastern Ontario, with over 420 brands and varieties to choose from.
"We are continually adding organic, compostable and recyclable pods to our coffee selection," added Mrs. Plouffe.
It's just one example of the company's environmental commitment and focus on using biodegradable packaging with select products and returnable and refillable packaging.
The Brookdale Avenue store is open seven days a week, from 9 am to 5:30 pm Monday to Friday, 9 am to 4 pm on Saturday and 11 am to 3 pm on Sunday.
About Cristill Rock
Cristill Rock first opened its doors in 1994. It was the first retailer in the Cornwall area to offer the Keurig coffee system. You can learn more about Cristill Rock online: