Digital Main Street program now open for applications
October 28, 2019
Cornwall Ontario –  Digital Main Street is offering two types of grants to help small main street businesses across Ontario strengthen their digital and online capabilities…. but time is running out, the program is set to close at the end of the year.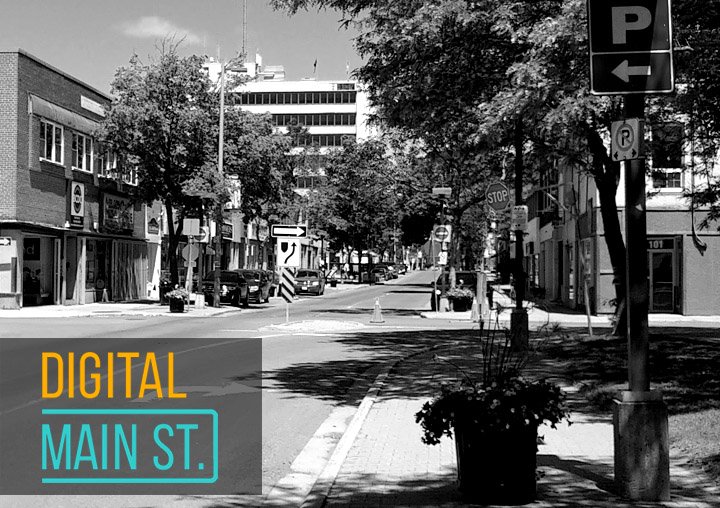 The Digital Transformation Grant provides $2,500 to each qualifying small main street Ontario business to purchase and adopt digital tools and technologies. There are only 2000 grants available, with the last day to apply being December 31, 2019.
"Area companies have successfully used Digital Main Street to improve how they communicate and do business digitally," says Candy Pollard, Business Consultant with the Cornwall Business Enterprise Centre.
Made possible through funding by the Province of Ontario and the Ontario BIA Association, the program objectives are to help small main street businesses across Ontario in adopting technology to help with their online promotion, sell online and run back-office processes online.
To qualify for the grant component, a business must first meet the following criteria:
Pay commercial property tax (commercially assessed), either directly or through commercial rent
Have between 1-99 employees
Be located within a BIA or within a defined central business district or downtown designated by a municipality's Official Plan or Zoning By-Law
Must be a registered business in Ontario and/or incorporated
Be owned by someone 18 years of age or older at the time of application
Be owned by someone who is a Canadian citizen or permanent resident
Be owned by an Ontario resident or operating a business in Ontario
Each business will be required to take an online assessment of its current technology use. Based on that assessment, the business will create a "Digital Transformation Plan" based on a provided template. The plan will outline the digital strategies to be implemented and allocate how the grant money will be spent.
Once the plan is complete, the final grant application will be submitted. There are only 2,000 grants available so it is essential to apply as soon as possible.
"We are happy to meet with local companies to help them better understand how the program works," says Ms. Pollard.
The second grant time is one that is aimed at the community level. The Digital Service Squad Grant provides $10,000 to qualifying municipal and business associations to set up Digital Service Squads to provide one-on-one assistance to small main street businesses in communities across Ontario.
For additional information and to access the online assessment please visit https://digitalmainstreet.ca/ontario/
About the Cornwall Business Enterprise Centre
The Cornwall Business Enterprise Centre has been operated by the City of Cornwall since 1997 and is funded in part by the Government of Ontario. The Centre provides information and support to entrepreneurs during start‐up and growth stages of business operation. Seminars, workshops and special events are held throughout the year, on topics of interest to various types of businesses. The Centre also administers the popular Summer Company program for student entrepreneurs and the highly successful Starter Company Plus program.The Cornwall Business Enterprise Centre is located at 100 Water Street East (Cornwall Civic Complex) and can be contacted by phone at 613-930-2787 ext 2276 or online at: