Dollar Tree Opens Second Cornwall Store
June 13, 2022
Cornwall Ontario – Dollar Tree is looking to cement its position in Cornwall's retail landscape with the opening of a second store in Cornwall.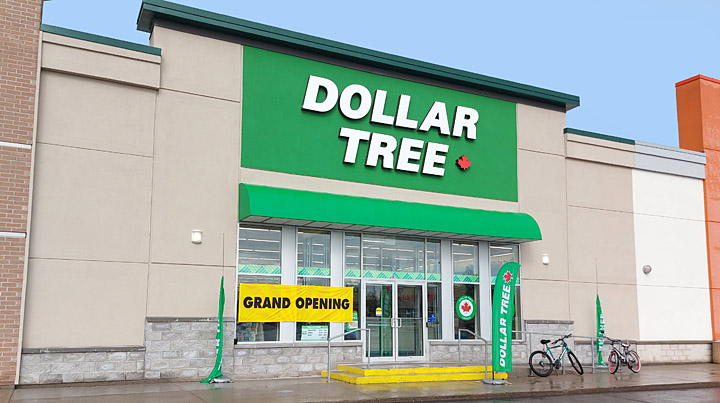 The new store is located at the Brookdale Square plaza located at Tollgate Road and Brookdale Avenue. The 10,000 square foot store is located between Marks and SportChek and is the last remaining store to be completed in the development by Villarboit.
With over 15,000 stores across North America, Dollar Tree has built its business by offering a wide variety of products at extreme values. The new store is bright and well lit, clean and well organized… and stocked with more items than you might expect, including housewares, glassware, dinnerware, cleaning supplies, candy, snacks, food, health and beauty, toys, gifts, gift bags and wrap, party supplies, stationery, craft supplies, teaching supplies, books, seasonal décor, and more.
Another Dollar Tree store is located at the SmartCentres plaza on Ninth Street. New items arrive at both stores weekly.
The newest Dollar Tree store is located at 501 Tollgate Road West and is open 7 days a week from 9am to 9pm Monday through Saturday and from 10am to 6pm on Sunday.  You can reach them by phone at 613-930-9392 or online at: