Dollarama Opens New Store in Cornwall
October 21, 2022
Cornwall Ontario – Dollarama has opened its newest store in Cornwall at the intersection of Pitt and Thirteenth Streets.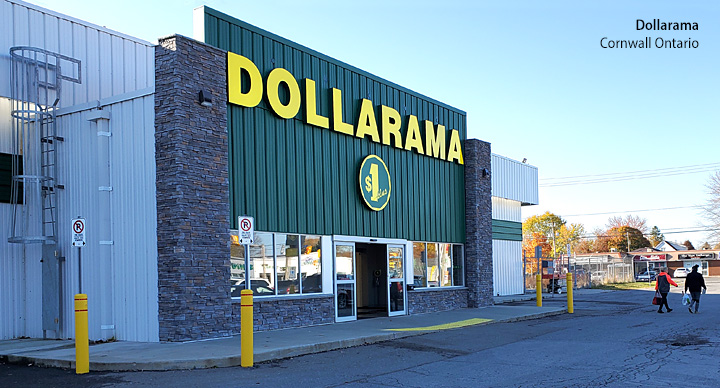 The popular discount retailer has occupied approximately 15,000 square feet of previously vacant space in the former Home Hardware building.
With another 4 other locations in Cornwall, Dollarama is a popular discount retailer offering a broad assortment of everyday consumer products, general merchandise, and seasonal items.
Retail analysts note that discount retailers often perform well during inflationary periods, and Dollarama has recently posted sales growth of 18.2%.
"Our strong performance reflects a sustained consumer response to our unique value proposition, especially for everyday essentials, as Canadians from all walks of life adapt to a high-inflation environment," said Neil Rossy, President and CEO in a media release earlier this year.
Jobs at Dollarama in Cornwall
Current employment opportunities at Dollarama Cornwall can be found on the Choose Cornwall Job Board.
About Dollarama
Dollarama is a recognized Canadian value retailer offering a broad assortment of consumable products, general merchandise and seasonal items both in-store and online. Dollarama was founded by third-generation retailer and Canadian entrepreneur, Larry Rossy in Matane, Quebec, in 1992. It currently has over 1440 locations across Canada, including metropolitan areas, mid-sized cities and small towns.
The new store is located at 10 Thirteenth Street East and is open Monday through Saturday from 9am to 9pm and on Sundays from 9am to 6pm.