Eastern Ontario Training Board Expands Services to Ottawa
March 22, 2023
Cornwall, Ontario – The Eastern Ontario Training Board (EOTB) is expanding its workforce development programming to include the Ottawa-Carleton region.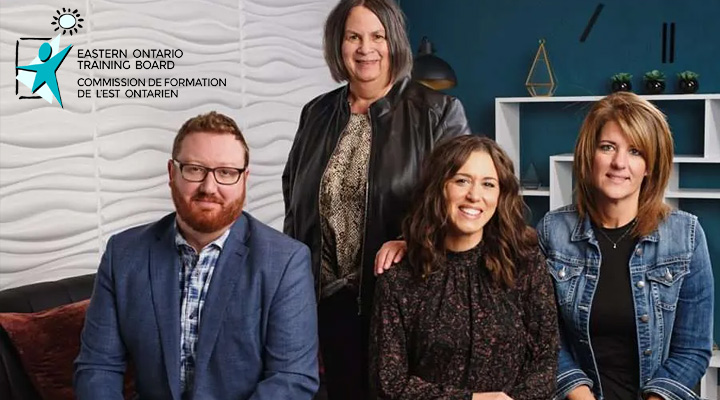 The Ottawa Employment Hub, previously administered by Algonquin College, will now fall under the umbrella of EOTB, creating new synergies in the local employment sector that will broaden opportunities for job seekers, employment service providers, employers and educators.
EOTB will continue to gather and share insights on the local labour market, engage with employers and facilitate collaboration on labour market solutions in Cornwall, SDG Counties, Prescott-Russell, Ottawa and Akwesasne. In addition to labour market info, EOTB delivers a number of important services to the region including:
"We are thrilled with this expansion, and look forward to continuing to deliver these essential programs and resources that support hiring and workforce development across our entire region," said Martha Woods, EOTB Executive Director. "This amazing opportunity to expand into the Ottawa market means we have created a sustainable link to jobs and services delivered in the nation's capital. The spinoffs for the local labour market will reap the benefits of this new arrangement."
The changes take effect April 1.
About the Eastern Ontario Training Board
The Eastern Ontario Training Board (EOTB) plays a leading role in labour force development in the Cornwall region. The mandate of the EOTB has remained consistent since the agency was incorporated in 1998 – to ensure access to quality local labour market information; engage employers to help identify skill gaps, employment opportunities and training needs; support stronger linkages among employment service providers and help job seekers obtain skills to become employed. It undertakes a number of projects throughout the year, and publishes the TOP report on local labour force issues. More info can be found online: