Eight Entrepreneurs Receive Starter Company Support
December 7, 2022
Cornwall, Ontario – Eight additional entrepreneurs from Cornwall and Stormont, Dundas and Glengarry were recently awarded funding through the Starter Company PLUS program.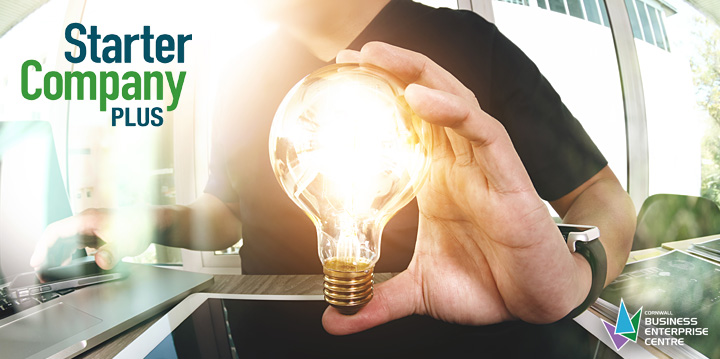 Starter Company PLUS is a training program for new entrepreneurs interested in start-up support. The 10-week program is funded by the Province of Ontario and administered by the Cornwall Business Enterprise Centre (CBEC).
"I truly believe this program is an excellent opportunity for new and existing business owners and contributes to our community's economic growth", said Angela Bero, Cornwall Chamber of Commerce General Manager and Starter Company Plus grant panelist.
Participants receive assistance to start, grow, or buy a small business which includes training, mentoring and support provided by CBEC with help from local industry experts. Each participant is required to pitch their new business to a grant panel in order to qualify for the grant. There is a limited amount of grants available and the process is competitive. Applicants with the highest scores are eligible for the grant, which can be spent on equipment, supplies, marketing and a number of other business growth initiatives.
"We were fortunate to have been able to work with many dedicated entrepreneurs," said Shauna Baggs, Business Consultant with the Cornwall Business Enterprise Centre. "I have seen each new entrepreneur grow in knowledge and confidence throughout the program. It's hard work to build a solid business plan and financial forecast, all while learning the aspects of owning a new business. It was a pleasure working with such a wide variety of business owners and I look forward to seeing them succeed in our community".
The 2022 fall session turned out to be very competitive, with an initial enrollment of 42 entrepreneurs. Following weeks of hard work, only 12 participants were selected to pitch their businesses to grant panel, making their case for a grant of up to $4,500.
2022 Starter Company PLUS Recipients (Fall Cohort)
The following are the recipients of the Fall 2021 Starter Company PLUS grant program:
The Starter Company PLUS program has been offered through the Business Enterprise Centre since late 2013. To date, the program has assisted 124 businesses and awarded $581,000 in grants.
"I had a great time participating in the grant panel and it was a wonderful experience – such pleasant candidates which made selecting the finalists a challenging decision", said Justin Cote, BDC Senior Account Manager, Small Business and a Starter Company Plus grant panelist.
Next Intake
The application period for the next session of Starter Company PLUS will open March 1st, 2023 and will close on March 31st, 2023 at 4:00 pm. Check the CBEC website  for eligibility requirements and other general information on the program.
About the Cornwall Business Enterprise Centre
The Cornwall Business Enterprise Centre helps small business owners and entrepreneurs succeed in Cornwall, Stormont, Dundas, Glengarry & Akwesasne by offering information, tools and support during the start-up and growth stages of business operation. This includes administration of the Summer Company and Starter Company PLUS programs. The Cornwall Business Enterprise Centre is operated by Cornwall Economic Development and funded in part by the Government of Ontario.
The Cornwall Business Enterprise Centre is located at 100 Water Street East (Cornwall Civic Complex) and can be contacted by phone at 613-930-2787 x2276 or online at:
Catego