Extended Free Parking in Downtown and Le Village in December
November 30, 2022
Cornwall Ontario – Residents and visitors looking to shop and dine local will be able to park free earlier starting in December.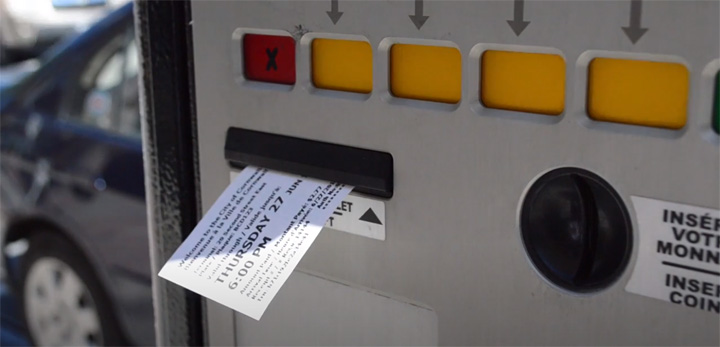 Cornwall City Council recently approved a request to offer free parking downtown and in Le Village from 4-6 p.m. each week day in December. Parking is regularly free after 6 p.m., and free on Saturday and Sunday.
"When entering in the time on a meter or the Pay-by-Plate machine, simply pay until 4 p.m.," said Charles Bray, Chief Building Official. "If you arrive after 4 p.m., you do not need to pay for parking."
The City of Cornwall provides on-street parking as well as parking lots in the Downtown and Le Village Business Districts.  Depending on where you park, you will have access to a pay-by-plate machine or a parking meter. You can also use the HotSpot app to park anywhere in the City. Parking costs $1.50 per hour, with a maximum stay of 12 hours.
Each year the City receives the request for a seasonal break on parking times to promote shopping local.
Regular parking regulations will resume on January 1st.
About Downtown Cornwall and Le Village Business Districts
Cornwall residents and visitors enjoy two distinct "main street" business districts offering unique shopping, dining and cultural experiences. Downtown Cornwall is a multi-block area centred at the intersection of Pitt and Second, while Le Village is runs along Montreal Road from Marlborough to St. Lawrence College.
Related Links