Fairy Sweet introduces Keto Ice Cream
May 29, 2020
Cornwall, Ontario – A local bakery is adding to its popular ketogenic line of products 'Keto That' with a very timely addition. Fairy Sweet welcomes keto ice cream and fudgesicles to its growing Keto That menu.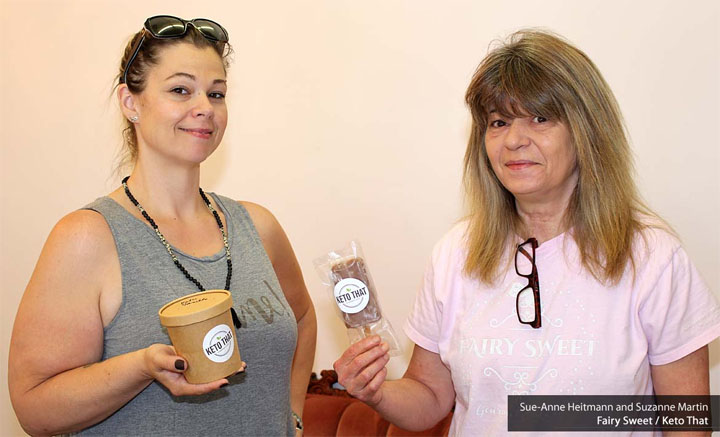 As is the case with so many of our local businesses, COVID-19 has offered an opportunity to take a step back from the daily hustle to take a closer look at the business. Sue-Anne Heitmann and Suzanne Martin, the mother-daughter business partners at Fairy Sweet, took this time to focus on their growing sister company Keto That.
"We are so proud that Keto That has grown it's wings and has taken off", said Sue-Anne Heitmann.
Keto That is a line of ketogenic baked goods that was introduced to the public in September of 2019. Since its launch, the product line has found its way onto shelves at retailors across Quebe and Ontario. Demand has grown steadily since that time and retailers have been asking Fairy Sweet – what's next!? The answer to that question was ice cream, recipes created by Suzanne Martin. The ice cream has 2g of net carbohydrates per serving and is sold in tubs. Each tub of ice cream has 4 servings. Keto That fudgesicles has only 1g of net carbohydrates and will be available individually or boxes of 4 and 6.
"The Ketogenic diet is a blessing for many individuals. Ones that suffer from Diabetes, Celiac disease or just looking for a healthy treat", says Sue Martin.
Fairy Sweet has found its niche in the Eastern Canadian market as the only manufacturer of Keto ice cream and the only manufacturer of Keto fudgesicles in the country! As the demand for ketogenic food products grows, the duo at Keto That hopes to open a manufacturing facility here in Cornwall within the next 2 years.
Keto That ice cream and fudgesicles are available now at Fairy Sweet in downtown Cornwall. Call and place your order for curbside pickup today.
Fair Sweet is located at 11 Second Street West, next to Gordon's Jewellers. They can be reached by phone at (613) 933-7040 or online at: