Fairy Sweet Introduces New Keto Product Line
January 26, 2020
Cornwall, ON – Fairy Sweet is taking the popular saying 'the customer is always right' to heart with the creation of Keto That – an all keto line of baked goods.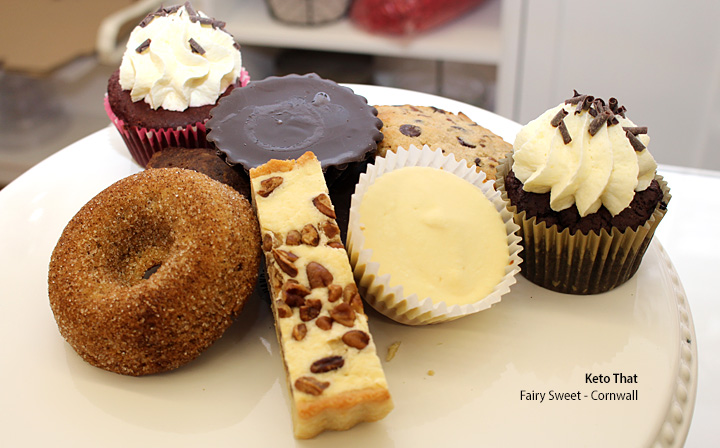 Since opening their downtown bakery, mother-daughter business partners Suzanne Martin and Sue-Anne Heitmann have received rave reviews for their delicious baked goods. This includes products that are compatible with popular keto diets, which is a low-carb, moderate protein, higher-fat diet that can help you burn fat more effectively.
"We have customers walking in daily, asking us "Can you 'keto that'?", said Sue-Ann Heitmann. "Because everything we make is from scratch, we can literally make any of our products keto-friendly. My mom suggested we brand our keto line after our customers and "Keto That" was born."
Fairy Sweet's ketogenic product line has grown in popularity not only in Cornwall but in Quebec as well, with health food grocer Rachelle-Bery taking on Fairy Sweet keto products in September 2019. Today, Fairy Sweet are set to expand the Keto That product line into all Rachelle-Bery stores this year.
Fairy Sweet has also secured a partnership with LiveFit Foods, a popular meal delivery kit service that will carry Keto That baked goods as its exclusive dessert option. This means Keto That will be making its way into up to 15,000 homes across Canada on a weekly basis, beginning in February. The partnership with LiveFit Foods offers the Cornwall-based bakery the opportunity to access a state-of-the-art production facility, that will accommodate the growth and demand of the new product line. With Red Seal certified chef, Matthew Agbetiafa of LiveFit Foods overseeing the strict directions set by Heitmann and Martin, customers can be confident that Keto That will taste just as delicious whether it's made here at the local bakery or in its new production facility.
In addition to expanding its distribution, Fairy Sweet will also introduce pre-made and packaged goods at retail. Customers will soon be able to purchase Keto That products pre-made, in dry or wet formats, making it possible to bake your own Fairy Sweet goodies in the comfort of your own home.
The Keto That line of products includes cupcakes, fudge, almond cups, doughnuts and cookies. Customers will have the option to buy in-person at Fairy Sweet in downtown Cornwall, at Rachelle Bery grocery stores in Quebec or by ordering their own customized meal kits through LiveFit Foods.
For those who have yet to visit Fairy Sweet, the bakery can be found just west of the Pitt and Second intersection at 11 Second Street West, beside Gordon's Jewellers. The bakery is open Tuesday to Friday from 8 am to 5 pm and on Saturday from 9 am to 5 pm. They can be reached by phone at (613) 933-7040 or online at: