Fall Intake Opens for Starter Company Plus Program
August 8, 2022
Cornwall Ontario – The Starter Company PLUS program is once again open for applications.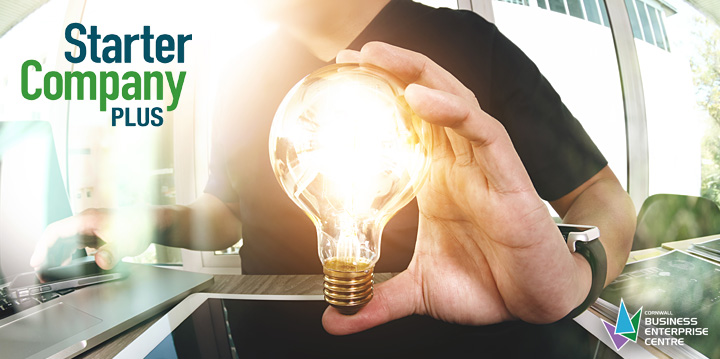 A new intake of applications has been announced by the Cornwall Business Enterprise Centre (CBEC), which administers the program on behalf of the Government of Ontario.
The Starter Company PLUS program is open to residents of Cornwall, Stormont, Dundas, Glengarry and Akwesasne who are 18 years of age and older. The training program offers participants access to a full range of valuable information sessions designed to help entrepreneurs start, grow or purchase an existing small business. This assistance comes in the form of educational seminars, business skills development, mentoring from local business leaders and ultimately potential access to capital.
"Understanding how to go from a business concept to launching a successful business is the primary goal of the Starter Company PLUS program," said Shauna Baggs, Business Consultant with the Cornwall Business Enterprise Centre. "CBEC staff work with participants to help develop important knowledge and skills to ensure entrepreneurs have the tools they need to create and sustain a successful business. Through our partnership with the Ministry of Economic Development, Job Creation and Trade we are able to financially assist eligible participants with a possible micro-grant up to $4,500."
Fall Intake Opens
Applications will be accepted from August 1st to August 24th, 2022.
Prospective entrepreneurs are invited to visit the CBEC website for an outline of the Starter Company PLUS program and to access the on-line application. CBEC staff will work with approved entrepreneurs to schedule necessary training, and ultimately create a business plan, start-up budget and a 2-year financial forecast.
Eligibility
Eligible entrepreneurs include those starting their own business, purchasing an existing business, or expanding their existing business. In order for a business expansion to be eligible for a grant, a new service/product line must be clearly identified – ideally including the hiring of staff.
A Canadian citizen or permanent resident living in Cornwall, Akwesasne or SD&G
Participants must be an Ontario resident, 18 years of age or older, and no longer attending school.
Successful applicants may receive up to a $4,500 grant to help launch/purchase/expand their business.
About Starter Company PLUS
Starter Company PLUS is a program offered through the Cornwall Business Enterprise Centre with funding from the Government of Ontario. Originally launched as 'Starter Company' in 2014 to support young entrepreneurs, it was re-launched in 2017 as Starter Company PLUS – opening the program to a much larger demographic. The program provides detailed training and business skills development including assistance in writing a comprehensive business plan to better position participants in obtaining financing. Once training is complete, the applicant is invited to present their completed business plan and financial forecast to a grant panel to be eligible for a micro-grant of up to $4,500.
Since inception, the Cornwall Business Enterprise Centre has worked with over 200 participants and has helped to distribute over $550,000 via in micro-grants to local entrepreneurs across the region. Info on recent recipients can be found in the following articles
About the Cornwall Business Enterprise Centre
The Cornwall Business Enterprise Centre has been operated by the City of Cornwall Economic Development Department since 1997 and is funded in part by the Government of Ontario. The Centre provides information and support to entrepreneurs during start‐up and growth stages of business operation. Seminars, workshops and special events are held throughout the year, on topics of interest to various types of businesses. The Centre also administers the popular Summer Company program for student entrepreneurs and the highly successful Starter Company PLUS program.
The Cornwall Business Enterprise Centre is located at 100 Water Street East (Cornwall Civic Complex) and can be contacted by email at sbaggs@cornwall.ca: