FedDev Ontario Supports Eastern Ontario Tourism Sector
May 28, 2021
Cornwall Ontario – Tourism across Eastern Ontario is essential to the vitality of the region and contributes significantly to Canada's economy. From its extraordinary waterfront to vibrant downtowns to Indigenous cultural tourism attractions, the region has historically brought in millions of annual visitors.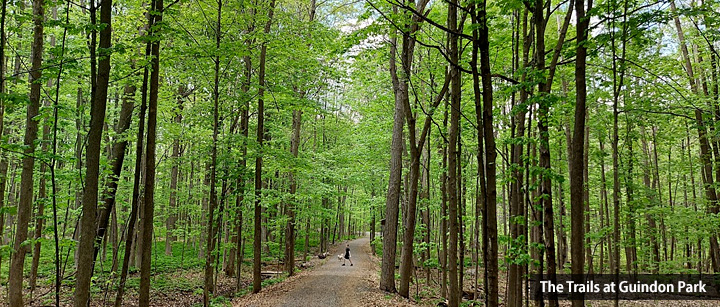 Recognizing the impact of the pandemic on tourism,  FedDev Ontario has invested $750,000 to support the tourism industry in communities across Eastern Ontario.
"Canada's tourism industry has been among the hardest hit by the COVID-19 pandemic," said Mélanie Joly, Minister of Economic Development and Official Languages  and Minister responsible for the Federal Economic Development Agency for Southern Ontario. "We have been there for the tourism sector since the beginning of the crisis and are proud to be supporting businesses and communities in Eastern Ontario as they prepare to safely welcome visitors when they are able to do so."
The $750,000 investment included $250,000 to the Cornwall and Area Chamber of Commerce and $500,000 to the Regional Tourism Organization #9 (RTO #9).  The funds have been largely been dispersed over the past several months.
The $250,000 allotted the Chamber of Commerce provided financial support directly to tourism-based businesses in Akwesasne, the City of Cornwall and The United Counties Stormont, Dundas and Glengarry. Intake began in January and closed on February 19, 2021. The grant provided non-repayable funding in the amount of 80% of eligible costs (with a 20% contribution from businesses), to support activities such as space renovations and retrofits, purchase of equipment fixtures and personal protective equipment (PPE), as well as support for technology and digitization. The project is expected to support more than 40 businesses and maintain 50 jobs.
"As business leaders, we are all painfully aware of the pandemic's impact on all our businesses, but in particular, those in the tourism sector," said Shannon Lebrun,  President of the Cornwall and Area Chamber of Commerce. "The Cornwall and Area Chamber of Commerce is thrilled that the federal government has made funding available to help our tourism entrepreneurs and not-for-profits across Akwesasne, Cornwall and SDG."
The $500,000 investment helped RTO #9 provide non-repayable contributions of up to $20,000 to tourism-oriented businesses in Eastern Ontario – outside of Cornwall, SDG and Akwesasne.
Quick Facts
There are over 7,000 tourism-oriented businesses in the regions served by RTO #9 and the Cornwall and Area Chamber of Commerce.
The investments in the Cornwall Area Chamber of Commerce and RTO #9 are part of $5.35-million in support for similar projects to help the tourism sector across Eastern Ontario, which are anticipated to support 480 businesses in the region.
This project is part of a series of investments across southern Ontario totaling $14.8 million to support the region's tourism sector in adapting to the impacts of COVID-19.
Since November 1, 2015, FedDev Ontario has invested over $165 million in nearly 500 tourism-related projects. This includes over $90 million for over 320 Regional Relief and Recovery Fund projects.
In October 2020, FedDev Ontario announced a non-repayable investment of $500,000 to support the tourism industry in Prince Edward County, and in September 2020, a $1 million non-repayable investment for the Kingston Economic Development Corporation to support the tourism industry's recovery in Kingston and Gananoque.
Subject to parliamentary approval, Budget 2021 proposes $500 million over two years through the Tourism Relief Fund for local tourism businesses to adapt their products and services to public health measures, recover from the pandemic and position themselves for growth; and $200 million over two years to support major festivals and events. Subject to Parliamentary approval, these measures will be delivered by the regional development agencies, including FedDev Ontario in southern Ontario.