Francophone Community Grants Program Now Open for Intake
March 16, 2022
Cornwall Ontario – The application period for the 2022-2023 edition of the Francophone Community Grants Program is now open and has been extended, giving organizations and businesses more time to submit their applications.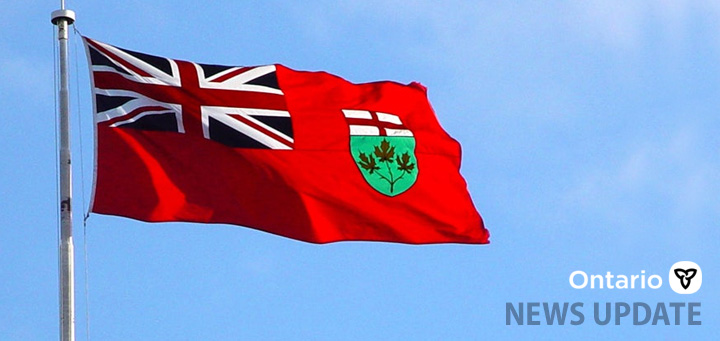 The Francophone Community Grants Program supports community organizations, social enterprises, and businesses that significantly contribute to the vitality of Ontario's francophone community. This year, to better meet the needs of these organizations, the application period has been launched earlier and has been extended.
For the second consecutive year, Ontario is contributing $2 million to the Franco-Ontarian community through this annual program. Francophone organizations and businesses interested in applying have until May 11, 2022, to submit their application.
"We have doubled the funding for this important program to support more initiatives and organizations that serve the francophone community," said Caroline Mulroney, Minister of Francophone Affairs. "Through the Francophone Community Grants Program, the Ontario government is strengthening the capacity of francophone organizations and businesses to contribute to Ontario's cultural and economic prosperity and make a real difference in the daily lives of francophones and francophiles in the province."
In recent years, the Francophone Community Grants Program has helped non-profit organizations and small businesses that serve francophone communities and specialize in employment supports and enhancing of the francophone economy. The program has also supported cultural organizations, cultural events, as well as the development of French-language services, particularly in health and social services, all of which facilitate the promotion of francophone culture and diversity, as well as training and integration programs for newcomers.
Quick Facts
Applications must be submitted through the Transfer Payment Ontario portal, between March 16 and May 11, 2022, at 5 pm.
Projects must be completed by March 31, 2023.
Ontario is investing $2 Million in 2022-2023 through the Francophone Community Grants Program.
Two online information sessions, one in French and one in English, will be held in late March to guide potential candidates and answer their questions. Organizations and companies interested in applying for or learning more about the program are encouraged to visit the program's webpage. The sessions will be recorded and posted online