Free Personal Support Worker Training is Available
August 13, 2021
Cornwall Ontario – Personal support workers play a vital role in the health-care industry, working in private homes or health-care facilities to help provide patients with care and comfort.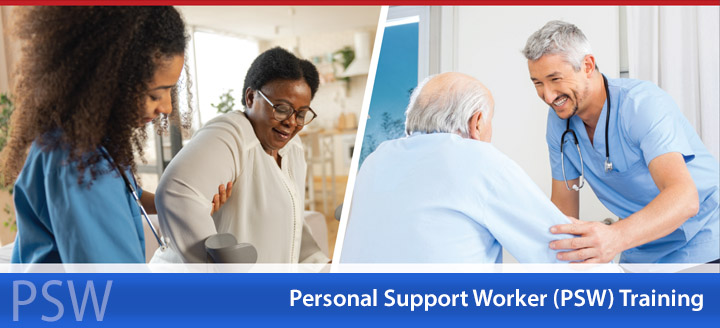 Job Zone d'emploi is collaborating with the Prescott Russell employment agency (CSEPR) in delivering a Personal Support Worker (PSW) training initiative funded through the SkillsAdvance Ontario program (SAO). Develop your skills and obtain your PSW certification to help people with physical or mental disabilities, including seniors with a loss of autonomy. This accelerated program includes:
No tuition fee and  funding for expenses such as textbooks and other supplies.
A condensed 5-month schedule that includes paid on-the-job training.
Support for child care, transportation and other support if needed
Personal Support Worker certification provided by the Catholic District School Board of Eastern Ontario.
"This program is an excellent way to start a new rewarding career in health care." says Kimberly Arbic, Director of Community Relations with Job Zone d'emploi.
There is limited space and participants must meet eligibility criteria. The program starts off with 1 week of virtual pre-employment workshops (Sept 7th to 10th), followed by 5 months free training starting  September 13th.
How to Register
Contact Job Zone d'emploi at 613-933-9675 for more information. The deadline to apply is August 17th.
About Job Zone d'emploi
Job Zone d'emploi has been providing assistance and helpful resources to employers in the City of Cornwall and counties of Stormont and Dundas for over 30 years. Job Zone d'emploi offers a variety of bilingual employment related programs and services, and is located at 144 Pitt Street in Downtown Cornwall. Information can be found on their website at: