Groove Cannabis Opens at Eastcourt Mall
October 22, 2021
Cornwall Ontario – A new retail experience for cannabis has arrived in Cornwall with the opening of Groove Cannabis in the Eastcourt Mall.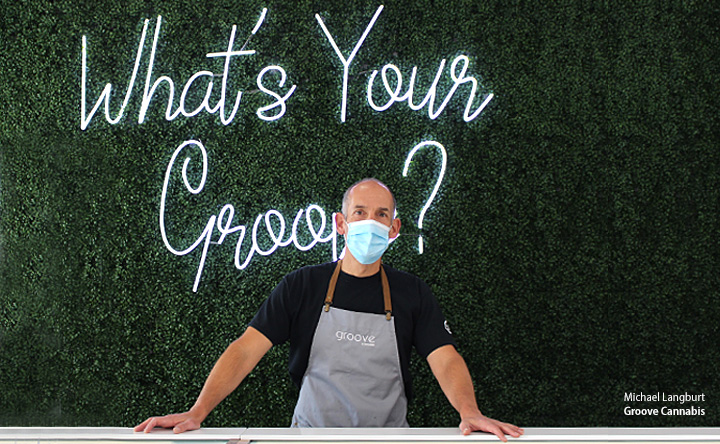 Customers entering the store will find a beautiful bright space with music themed art and photographs, although their attention will soon switch to the store's top-notch product displays.
"It's important for people to be able to come in and see the products they are looking for," explains owner Michael Langburt. "They want to be able to make informed choices and that's why we want the products to be showcased."
Mr. Langburt knows what Groove needs to do to set themselves apart in the marketplace. He has over 7 years in the cannabis industry and comes from a retail background, with his family owning local fashion retailer Kastners.
Groove offers a variety of cannabis products ranging from flowers and edibles to vaporizers, pre-rolls, capsules and infused beverages. A big part of that presentation is innovating the experience, adapting to the local clients, and figuring out what the consumer wants. Customers can order from a digital kiosk, and staff members are always available for a more personalized experience.
"The experience is  like buying wine," explains Mr. Langburt. "You'll have a dedicated person who will be able to explain the flavours, the effects, how it's grown. The products here are safe, they are tested, they are regulated."
Many of the products that Groove carries are from well-scouted producers, many of whom owner Langburt has met with or worked with in the past. Most of the equipment, tables, and counters are supplied from local sources.
Groove Cannabis is open at 10am every day and can be found at 1380 Second St East, in the Eastcourt Mall,  or reached by phone at 613-935-3717. You can also find them online here: