Ground Soap Looks to Expand to New Markets
February 3, 2021
Cornwall Ontario – The success of Ground Soap has caught the eyes of the editors of the Ottawa Business Journal.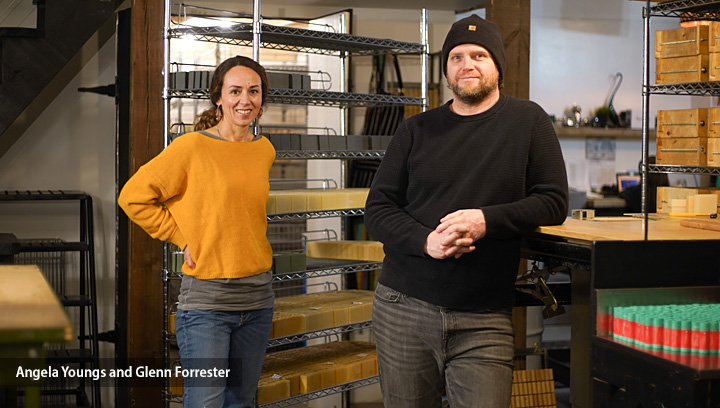 The Cornwall-based maker of organic soap has been featured in an article and video by reporter Mark Van Dusen, who himself has ties to Cornwall.
"We love that a prestigious publication like OBJ is reaching out to feature small companies like ours," says Glenn Forrester, who runs Ground Soap along with his partner Angela Youngs.. "This kind of exposure is incredibly valuable, and it improves the profile of Ground Soap both now and in the future."
Ground Soap makes bar soap using the finest organic ingredients, and distributes their product to select retailers in North America and Europe, including Life's Little Pleasures in Cornwall.
The company has seen steady growth over the past few years, and a recent move to reinforce their production with contract manufacturing has paid off. The company is forecasting future growth and has plans to renew its focus on its own branded products.
"We are excited to introduce new products over the coming months as we move into new markets," says Mr. Forrester. "We're devoting more resources into our online presence and are looking to grow our store, which has been very active during the pandemic with new customers coming in from all over Canada and the US."
Ground Soap also has plans to start work on an ISO certification in 2021 and be certified by 2022. The certification will open up more opportunities in foreign markets in the future.
The in-depth article is part of an effort by the Ottawa Business Journal to highlight business activity throughout Eastern Ontario. You can read the article and watch the video via the links below:
About Ground Soap
Ground Soap is an awarding winning Cornwall company committed to helping people make healthy choices in caring for their skin. The company makes the most awesome soap using the best organic ingredients and amazing blends of essential oils. Find out more online: