Intake Now Open for Tourism Relief Fund
April 25, 2022
Cornwall Ontario – A new funding program has been established to provide support to tourism businesses throughout Cornwall and SDG Counties and across eastern Ontario.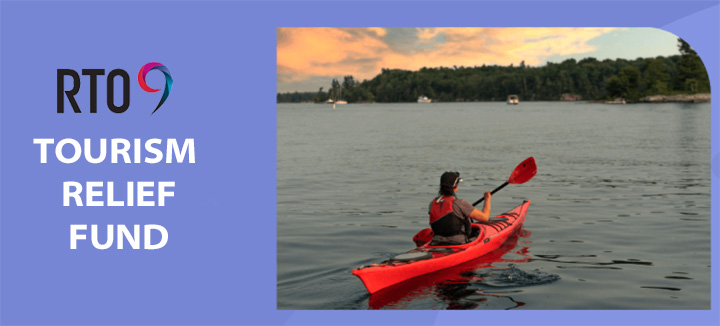 Support is available for small businesses in the tourism sector to recover from the impacts of the pandemic and seize new market opportunities through enhanced or new products and services.
The Tourism Development Fund will be administered by the Region 9 Regional Tourism Organization (RTO9), and will provide non-repayable financial support ranging from $5,000 to $100,000. For-profit businesses located in the Cornwall region can apply for non-repayable contributions of up to $100,000 for up to 50% of eligible project costs and not-for-profit organizations can apply for non-repayable contributions of up to $100,000 for 100% of eligible costs.
The Tourism Relief Fund  was set up with a $3 million contribution from the Government of Canada through the Federal Economic Development Agency for Southern Ontario.
Additional Details
Eligible businesses/organizations include
Small / Medium Enterprises (SME) that are operated as incorporated private-sector tourism businesses that have fewer than 500 employees
Indigenous Tourism Businesses
Incorporated Not-For-Profits that service tourists on a regular basis
This program is to assist in the recovery of the tourism industry within Tourism Region 9. All expenditures must be made for upgrades to facilities, services, or enhanced sustainability programming that will benefit the visiting tourist and/or tourism employees.
RTO 9 is proud to work in partnership with Indigenous Tourism Ontario (ITO) to provide additional program support Indigenous-owned and controlled businesses.
Application Process
The intake period for applications is April 12th, 2022 to May 15th, 2022 at 4 pm.
About RTO 9
RTO 9 is a regional tourism organization that is funded by the Ontario Ministry of Heritage, Sport, Tourism and Culture Industries. RTO 9 actively promotes tourism for the South Eastern Ontario region, which includes Cornwall and SDG.