Intellectual Property Ontario is Open for Business
October 17, 2022
Cornwall Ontario — Innovators looking to develop, manage and commercialize their intellectual property (IP) have a new resource with the launch of  Intellectual Property Ontario (IPON).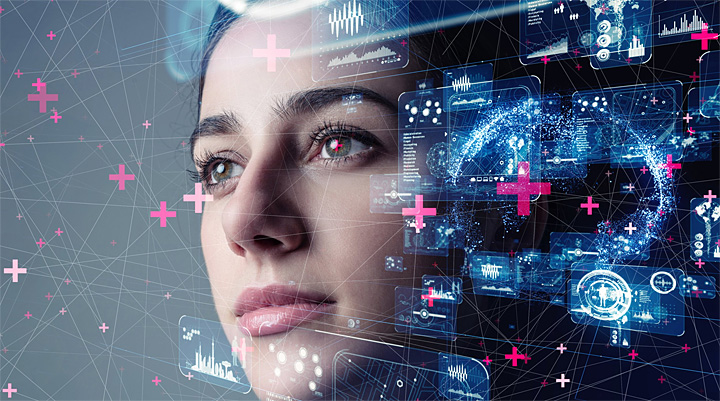 IPON is now open for business and will offer services to an initial cohort of clients in the medical technologies, artificial intelligence, and automotive technologies sectors this fall, broadening its services to additional clients in the coming months.
"By providing postsecondary institutions, businesses and innovators with the tools, knowledge and connections they need to harness the value of their IP, our government is helping drive real economic growth for the next generation of Ontarians," said Jill Dunlop, Minister of Colleges and Universities. "IPON will support Ontario entrepreneurs in the global market and ensure the economic and commercial benefits of home-grown innovation remain right here in Ontario."
IPON is Canada's first provincial agency dedicated to maximizing the benefits of Ontario-made IP. IPON will offer clients on-demand, online educational resources to help them learn more about IP; provide grants to connect them with IP experts and legal counsel to assist them, for example, to file a patent to protect their invention; and advisory services and mentorship opportunities. IPON will also help build the capacity of postsecondary institutions and others in the innovation ecosystem to maximize the value of made-in-Ontario IP.
"The launch of Intellectual Property Ontario is a vital part of our plan to build Ontario by enhancing key sectors and encouraging more Ontario-made products," said Vic Fedeli, Minister of Economic Development, Job Creation and Trade. "Ontario is home to some of the brightest innovators and entrepreneurs, and IPON will help them be more competitive in the global market, while supporting long-term economic growth."
Local Entrepreneurship Support
Entrepreneurs looking for a local point of contact to discuss factors relating the growth of their small business can contact the Cornwall Business Enterprise Centre. The Enterprise Centre helps small business owners and entrepreneurs succeed in Cornwall, Stormont, Dundas, Glengarry & Akwesasne by offering information, tools and support during the start-up and growth stages of business operation.
Quick Facts
In Summer 2020, Ontario released an Intellectual Property Action Plan. IPON is a key milestone of the plan.
Ontario is supporting IPON with an investment of about $58 million over three years.
Intellectual Property Ontario is a board-governed agency, with up to nine board members appointed by the Lieutenant Governor in Council (LGIC), on the recommendation of the Minister of Colleges and Universities.
As part of the agency's beta phase, IPON will initially serve four priority client groups including innovators in the medical technologies (MedTech), artificial intelligence (AI) and automotive technologies sectors, as well as recipients of the Ontario Research Fund-Research Excellence program. After the beta phase, IPON services will be scaled up to include clients in additional sectors.
According to the Canadian Intellectual Property Office, small- and medium-sized enterprises that own intellectual property are three times more likely to expand domestically and more than four times more likely to expand internationally.
Managing intellectual property can help innovators and researchers profit from selling or licensing their IP assets; protect their trade secrets from being disclosed; stop others from making, using and selling their invention; protect and build their brand; and increase the value of their business in the eyes of potential buyers and investors.