Keep Moving with Cornwall's Newest Virtual Fitness Space
May 13, 2021
Cornwall Ontario – Since the start of the pandemic, entrepreneurs have had to come up with new business models in order to deliver the products and services consumers want.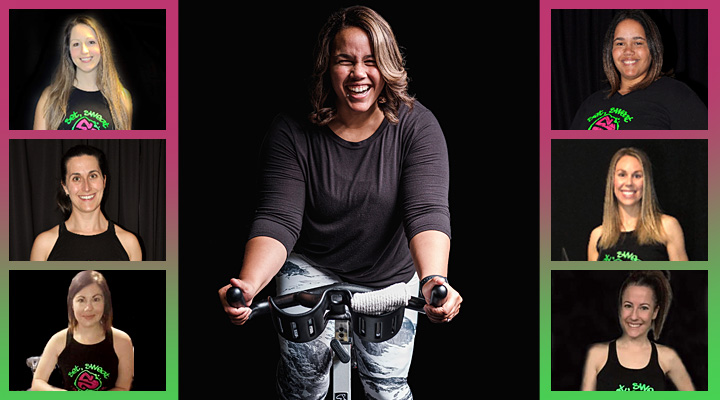 Enter Ashlee Murray, the owner of Cornwall's newest virtual fitness space – Set, Sweat, Cycle & Circuit – which launched in March of this year.
Set, Sweat, Cycle & Circuit offers unlimited spin and circuit classes as well as weekly stretch and mobility classes. All instruction is virtual – with the instructor connecting online via video to participants. All classes are held live and are also available as recordings for customers to view on their own time .
Before launching as an official business, Ms. Murray and a few other fitness instructors had come together to build a free cycling and circuit group for the community.
"Since gyms were closed due to lockdown, we wanted to offer something to the community to help keep them active and try to alleviate some of the stress due to COVID," says Ms. Murray.
Over 150 athletes, local and afar participated, and there was a strong desire from everyone for it to continue in some way.
Set, Sweat, Cycle & Circuit has 5 certified cycling instructors, Ashlee Murray, Natalie Brunet, Julie Beehler, Melanie Poirier and Joseé Amyot. The team is rounded out by certified group fitness instructor Amy Pare.
"Our team of experienced instructors strive to create a positive, inclusive program for everyone."
All cycling and circuit classes are suited for all fitness levels, including a 4- week beginner's cycling program that will allow the client to get comfortable with spinning. A one-on-one 15- minute virtual bike set up sessions is also offered at no charge to help build confidence and lower any risk of injury .
Don't have a bike? No problem.
"We are Cornwall's only spin bike rental program," says Ms. Murray. "We have a fleet of 9 bikes on rent in the SDG&A area."
You can connect with Set, Sweat, Cycle & Circuit online at