Lallemand Invests in Cornwall Operations
February 4, 2021
Cornwall Ontario – Lallemand continues to refine and expand its yeast processing in Cornwall.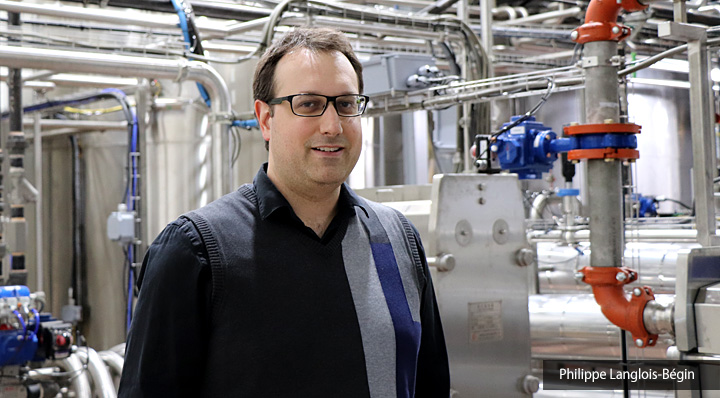 A global leader in the agri-food industry, Lallemand invested over $1 million in its Cornwall plant in 2020 and has expanded its team.  While working on production start-up  and optimization, many new specialty yeast extract processes were industrialized at the plant.
"We will continue focusing on plant efficiency as we move closer to full capacity," says Philippe Langlois-Bégin, Plant Manager.  "Sale of our products is growing, which will help justify more important investments in the future."
The Lallemand facility was established in Cornwall in the spring of 2019. The company produces food, feed and biotechnology products in Cornwall.
Lallemand is a privately held Canadian company, founded at the end of the 19th century, specializing in the development, production, and marketing of yeasts and bacteria. The company is organized into 11 technically-driven business units focusing on various applications of yeast and bacteria in baking, fermented beverages, human and animal nutrition, fuel ethanol and for agricultural and pharmaceutical uses.
About Lallemand
Founded in Montreal at the end of the 19th century by Fred Lallemand, the company begain production of baker's yeast in 1923. Roland Chagnon acquired the company in 1952, and the Chagnon family continues as the current owner. Over the next several decades the company would expand production to new markets, first to the USA, then to Mexico and then to Europe, Africa and Asia. The company diversified its business areas, developing expertise in the production of distillers' and wine yeasts and creating new products related to the beer and fuel ethanol industries.
Today, Lallemand is present through plants, distribution centers or representation offices on all 5 continents and 40 countries.
More info can be found on the company's website: