Launch Pad Boot Camp Offers Comprehensive Education for Entrepreneurs
January 17, 2020
Cornwall, ON – Entrepreneurs and would-be entrepreneurs will have the opportunity to sharpen their skills at the Launch Pad 8-week boot camp to be held in Cornwall, beginning February 19th, 2020.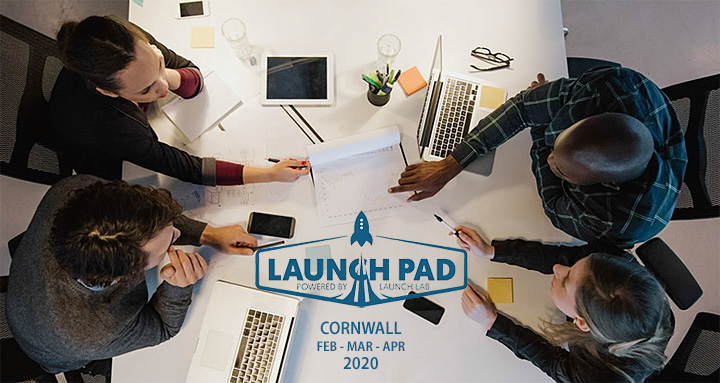 The Launch Pad Boot Camp will have a practical, real-world focus, with entrepreneurs learning about topics like accounting, operations, sales, marketing, human resources, and leadership. Sessions will be three hours in length and will take place once per week.   The program will wrap up in mid April with a business pitch competition.
The Launch Pad Boot Camp is being organized by the Launch Lab, a provincially funded organization that seeks to foster entrepreneurship and the commercialization of innovations to help build globally competitive companies in Eastern Ontario.
"We look forward to out first Launch Pad boot camp of this new decade, featuring weekly sessions from our Launch Lab team and our corporate partners," says Garrett Elliott, General Manager at Launch Lab. "Entrepreneurs in the Cornwall area won't want to miss this content!"
Sesssions
Boot Camp workshops are three hours in length and begin at 9:30 am. Sessions will be held at the Cornwall & The Counties CFDC office on Second Street.
Feb 19th – Introduction + Business Fundamentals + Governance + Management
Feb 26th – Product Development
March 4th – Intellectual Property
March 11th – Marketing + Sales Strategies + Pricing Strategies + Branding (PART 1)
March 25th – Marketing + Sales Strategies + Pricing Strategies + Branding (PART 2)
April 1st – HR + Operations + Developing Management Style + Working with A Team
April 8th – Raising Capital + Pitching For Investment + Grants + Funding Opportunities
April 15th – Corporate Bookkeeping + Taxes + Small Business Banking
The 8-week boot camp will conclude with a business pitch competition where participants will have the chance to earn the following:
access up to $50k investment from the CFDC
social media and SEO auditing service from Spark SLC
Additional FREE mentoring services to help scale the business
Registration Info
Registration for the program is $250. Those interested can view eligibility requirements and register for the program by clicking here:
Funding assistance to offset the cost of registration may be available through CREATE.
 About LaunchLab
Launch Lab is a Regional Innovation Centre (RIC) and member of the Ontario Network of Entrepreneurs (ONE), a provincially-funded network of resources for entrepreneurs. As a RIC, Launch Lab's regional boundaries consist of most of southeastern Ontario (Trenton, down to Picton, over to Cornwall, and back up and around through Smiths Falls and Bancroft).
This story originally appeared on the Cornwall Business Enterprise Centre website.