Le Village Welcomes I Sabourin Law Office
June 18, 2021
Cornwall Ontario – Businesses in Le Village have a new neighbour with the establishment of the I Sabourin Law Office on Montreal Road.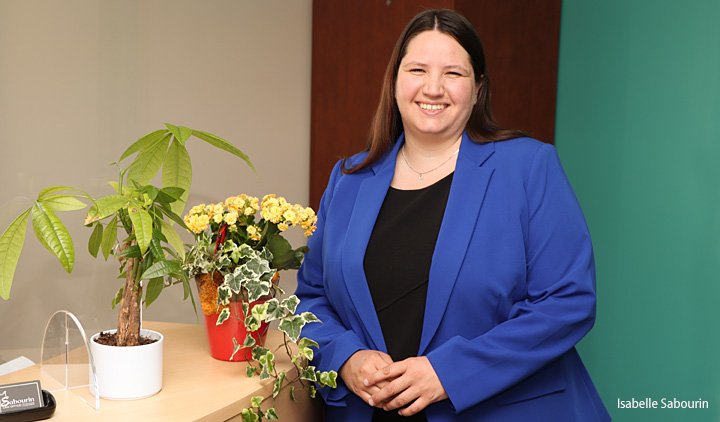 Cornwall-based lawyer Isabelle Sabourin purchased the single-story building at 369 Montreal Road earlier this year and following renovations opened the office to accept new clients at the beginning of May.
"I am excited for this new opportunity to open my new law office in Cornwall, and to get to know the people in the community," says Ms. Sabourin. "My objective is to stand ready to listen to my clients, understand their goals and help them navigate the complicated legal world."
The law firm is providing bilingual professional services in the areas of real estate, estate planning and estate administration, along with providing the services of a Notary Public and Commissioner for Taking Affidavits.
Ms. Sabourin was born and raised in the nearby town of St-Albert. She secured degrees from the University of Ottawa and University of Sherbrooke before receiving a Juris Doctor from the University of Moncton in 2017. She was called to the Ontario Bar in 2018 and has practiced law in Timmins and Ottawa before choosing Cornwall.
"I have always loved Cornwall for various reasons: I like the small city vibe, the waterfront, the short commute times and the reasonable cost of living," says Ms. Sabourin. "My husband's family has been in Cornwall for many generations, so it is a central location for both our families."
Ms. Sabourin is also participating in the Starter Company Plus Program with the Cornwall Business Enterprise Centre and is encouraged by other renovation projects in Le Village.
"I picked this part of the City for various reasons. It is a welcoming area for my French clients, more residents are moving to the Cotton Mills and the nearby waterfront trail is ideal for nice lunch walks."
The I Sabourin Law Office is located at 369 Montreal Road and can be reached by phone at 613-938-2042 or online at: