Leclerc Looking To Fill 30 Cornwall Positions
February 11, 2020
Cornwall Ontario –  The Leclerc production facility in Cornwall is looking to fill 30 new positions at its Cornwall Plant.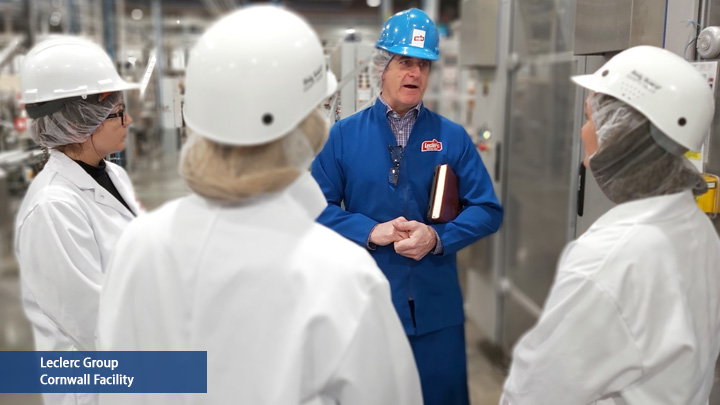 Leclerc makes breakfast bar products at its state-of-the-art food processing facility in the Cornwall Business Park.  After beginning production last September, the company is already looking to expand operations and increase production.
"Leclerc is constantly researching new recipes and developing new products," says François Regnier, Plant Manager.  "With this new facility we have the ability to switch production from one product to another efficiently and maintain the highest possible quality levels."
The Cornwall plant has the capacity to produce over 1 million breakfast bars per day. A second production line is scheduled to be added to the plant this year.
"We firmly believe that it is our people that allows Leclerc Group to stand out from the big multinational food companies, and we look forward to welcoming more Cornwall and SDG residents to our team," says Denis Leclerc, President of Leclerc Group.
Employment Opportunities
Available jobs with Leclerc can be found on the ChooseCornwall.ca Job Board.
About Leclerc Group
Founded in 1905 by François Leclerc, Leclerc Group has grown impressively over the past 30 years, with more than 1100 employees and eight ultramodern processing plants today. The company specializes in cookies, snack bars and crackers and exports to over 25 countries. Leclerc is known as an innovative company attuned to the tastes and needs of informed customers who care about the food they eat and like to treat themselves to life's pleasures. More info can be found on the company's website: